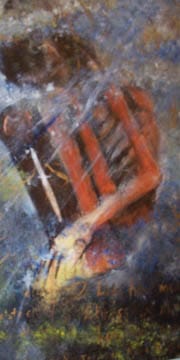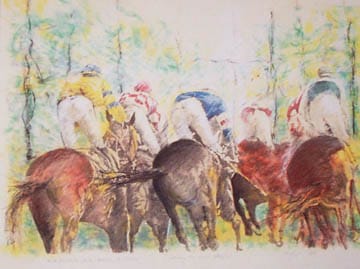 By Henry Bryant
Buckhead artist Tony Fey has just opened an eclectic exhibit of his work on the Gallery Wall of the East Atlanta Library. The works are done in a mix of various media including watercolors, oils, acrylics, tempera, Prismacolors, and pastels. The subject matter ranges from abstract expressions, to horse races and pheasant hunts, to themes of religion, spirituality, and humanity.
Mr. Fey's work has been seen in local galleries and his commissions hang on walls across the U.S. His hope is that people who see his work will also feel and hear since the art is inspired by great music. A meet-the-artist reception at the library has been planned for Friday, June 29 from 6:00-8:00pm. The exhibit is free and open during regular library hours until July 8. All are invited to the reception, which is also free and sponsored by the Friends of East Atlanta Library. Friends President Beth Hogan offered, "This will be a great way for neighbors to kick off the July 4 week." The library is located at 400 Flat Shoals Avenue in the East Atlanta Village.
Find more info about the artist at www.tonyfey.com.