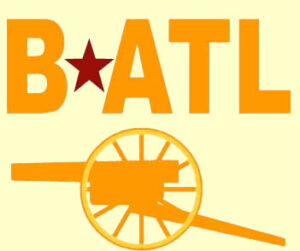 By Henry Bryant
On Saturday, February 18, at 2:00pm, fans of history will have the chance to go on the BATL organization's first Terry's Mill Run "Off-road" Hike to explore an important site of the Battle of Atlanta and American history. BATL–Battle of Atlanta Commemoration Organization is a community nonprofit with the mission of preserving the sites and stories of this important history. Winter is the best time to go on this particular tour since it is through the woods, and there are fewer brambles, insects, and other pests at this time of year. It will still require good all-terrain shoes and clothing to protect legs and arms from briars.
The group will follow the creek across the bed of a lake that was a major feature of East Atlanta in 1864, progressing to the start of the mill run and reaching the location for the famous mill. You'll hear stories of the Terry family and the soldiers who encountered this barrier to their engagement in the Battle of Atlanta. At the same time, tour participants will traverse a somewhat wild and natural area very near to home. The hike will be led by East Lake historian and neighbor Tom Harding assisted by BATL chair Henry Bryant and local historian Katina Van Cronkhite.
On Sunday, March 5, at 3:00pm, BATL will offer a free Frontlines Tour as part of the Atlanta Preservation Center's (APC) annual Phoenix Flies event. There will be exciting tours and lectures all over Atlanta offered at no cost as part of Phoenix Flies. The BATL organization is partnering with the Atlanta Preservation Center for this event, so there will be limited spots for this special BATL tour, which has regularly filled up in past years. The tour features a stroll along the frontlines and across the southern part of the battlefield. Experienced guide Chip Miller will describe troop movements and individual soldier stories from history. Advance reservations with the Atlanta Preservation Center are required. Please call 404-688-3353 to reserve your spot and visit www.atlantapreservationcenter.com for more information. The tour will finish in time to enjoy dinner in the East Atlanta Village.
For more information on either event, including registration and meeting locations, please go to the BATL website at www.batlevent.org or call 404-377-6148.