By Amechi Okoh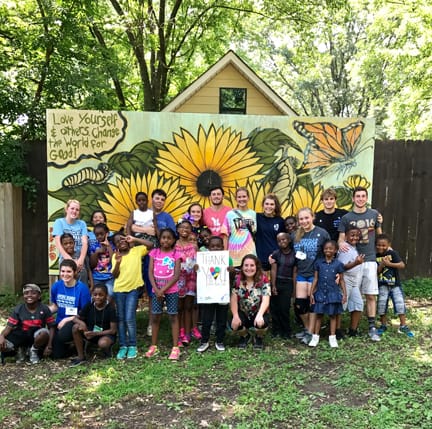 Kids around East Atlanta will have plenty of opportunities to learn, play, and explore at the Sci-Tech Fun and Fitness Camp at the Brownwood Park Recreation Center at 602 Brownwood Avenue in East Atlanta Village this summer. Registration is now open for the 2019 summer camp hosted by East Atlanta Kids Club (EAKC) for kids ages 7 to 14. EAKC is a nonprofit that offers out-of-school-time tutoring, mentoring, and enrichment programs for under-resourced girls and boys ages 7 to 17.
The camp will feature a variety of fun S.T.E.A.M. (science, technology, engineering, arts, and mathematics) and recreational activities, including cool science experiments, robotics, creative writing for teens, cooking and gardening, arts and crafts, and music production. Each day of camp also features fitness and outdoor activities like cycling, Double Dutch, and team sports such as basketball, kickball, and Capture the Flag. Kids also get a chance to see some of Atlanta's best sights with field trips every Friday.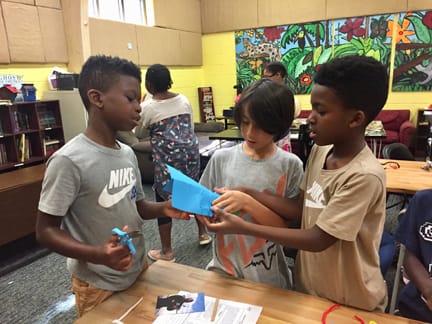 The 2019 Sci-Tech Fun and Fitness Camp will run for four one-week sessions, from June 17 to July 19 (with no camp held the week of July 1 to July 5). The camp costs $150 per week per child with multiple-session or multiple-sibling discounts available. Parents may register and pay for camp online at http://bit.ly/paidcampereakc. The deadline to register for the first two weeks of camp is June 10. Some need-based scholarships are also available for families who are unable to meet the standard camper rate. Parents may apply for the need-based scholarship online at http://bit.ly/eakcsummercamp.We welcome new campers and advise parents to register as early as possible since camp slots fill up quickly. For more information about the 2019 Sci-Tech Fun and Fitness Camp or the East Atlanta Kids Club, please visit www.eastatlantakids.org or email info@eastatlantakids.org.