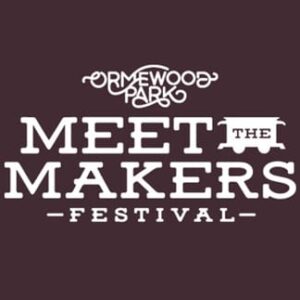 By Wendy Gill
The Ormewood Park Civic Association (OPCA) has organized its very first neighborhood festival. Mark your calendars for Saturday, March 25. At the Ormewood Park Meet the Makers Festival 2017, makers from all over Atlanta will gather to share their love of making. It will celebrate innovators, musicians, creators and designers, crafters, educators, tinkerers, food artisans, hobbyists, engineers, and artists. Presenting sponsors include Red Robin Realtors and Eventide Brewing. The OP Meet the Makers Festival provides an opportunity for people to gather, connect as a community, and explore their inner "maker." It is part arts festival, part crafts fair, and part something entirely new for the whole family.
Want to take a class? Sign up at www.ormewoodpark.org for workshops like chicken coop management, pickling techniques or making tiny succulent gardens (many more classes will be offered). Performing on stage starting at noon will be several local musicians, including The Ormewoods, Lord High Admirals, and Jason Shannon.
The festival will take place Saturday, March 25 from 11:00am to 6:00pm at 1071 Delaware Ave SE, Atlanta, GA 30316 (the Ormewood Park Presbyterian Church and parking lot). Instructor-led classes begin at 9:00am. General festival admittance is free. Parking is available on the streets surrounding the church. For more information or to sign up as a vendor or register for classes, please visit www.ormewoodpark.org.