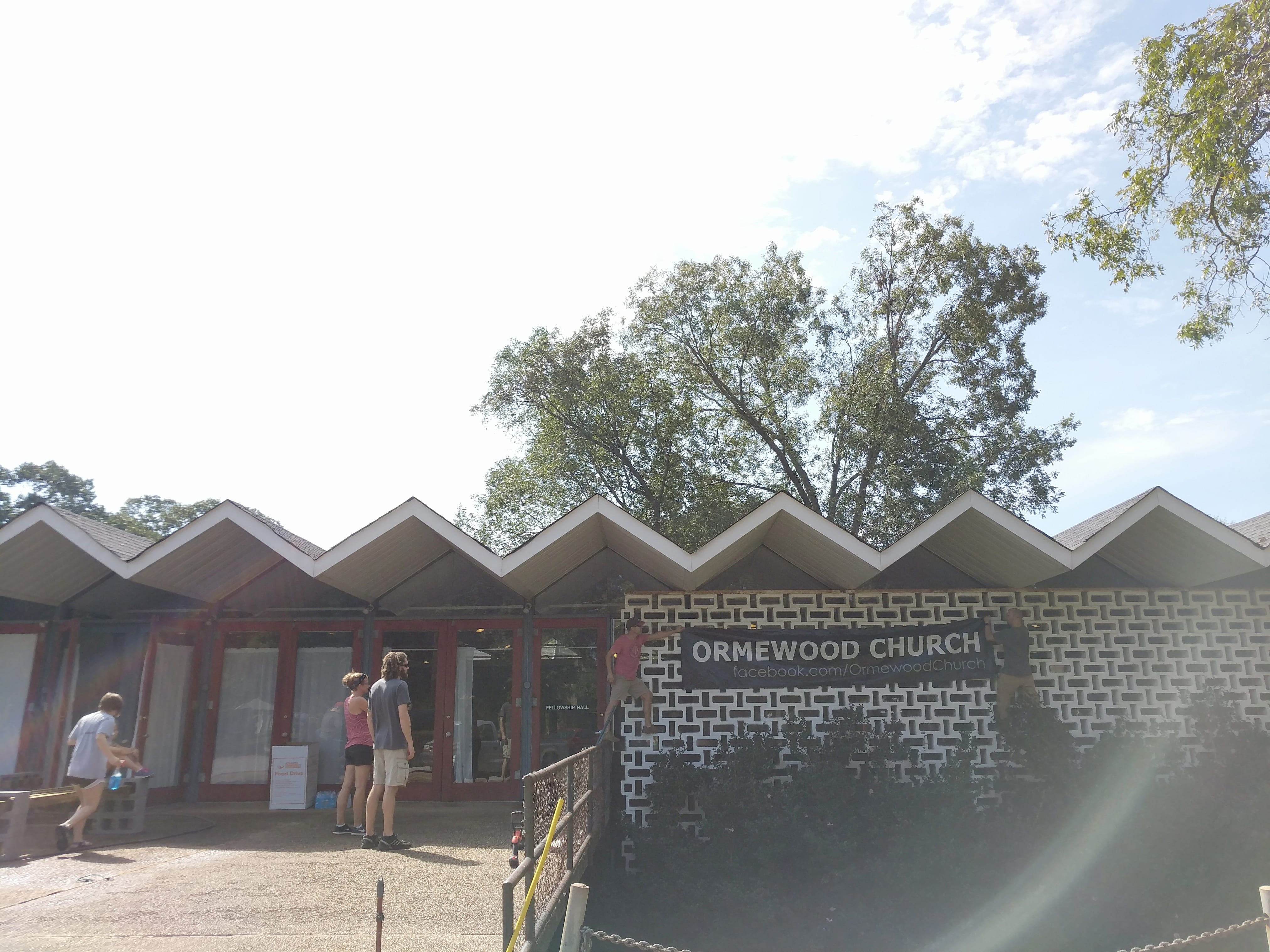 By Katherine Clevenger and Jenelle Holmes
Ormewood Park Presbyterian Church closed a year and a half ago after more than 100 years. Now, thanks to many months of neighborhood deliberation, porch meetings, worship experiments, and conversation with nearby congregations, a new church has opened the doors of the historic building at 1071 Delaware Avenue for regular services.
This new church, affectionately called Ormewood Church, finds at its core a group of Ormewood Park and southeast Atlanta residents who have expressed a desire to welcome everyone to experience the living God in the neighborhood, not just in the building at Delaware and Woodland but in the friendships made with neighbors, in the beauty of the area's tree canopies, and in the energy of the myriad kids swinging on front porches.
Officially, Ormewood Church kicked off with an Easter service in the spring, under the shade of the magnolia trees. That was followed not long after by a Seis de Mayo neighborhood nacho night featuring live local music. During the summer, Ormewood Church worshipped monthly. After enjoying the time together so much, the group decided to meet weekly beginning in October at 11:00am on Sundays in the fellowship hall. For those with children, the gatherings are kid-friendly, with childcare provided for little ones.
Described as a time of worship and friendship, the services intend to evoke the living room, front porch sense of casual, shared space. In the case of the Ormewood Church, the casual atmosphere takes on a decidedly retro flair, thanks to the alternately amusing and endearing mid-century charm of the historic fellowship hall.
The church also hosts a film series during the fall, in response to an initiative sparked by area neighbors. The series, called "Moving Pictures," focuses on race and socioeconomic inequality, with the hope of inspiring discussion and reflection among participants. For more information, please visit
www.ormewoodchurch.org
.
As the new Ormewood Church opens wide its doors, it invites new and familiar faces alike to enjoy a neighborly setting in the heart of Ormewood Park, an intersection point for questions and faith, and a space to encounter love.
For more information, visit
www.ormewoodchurch.org
.