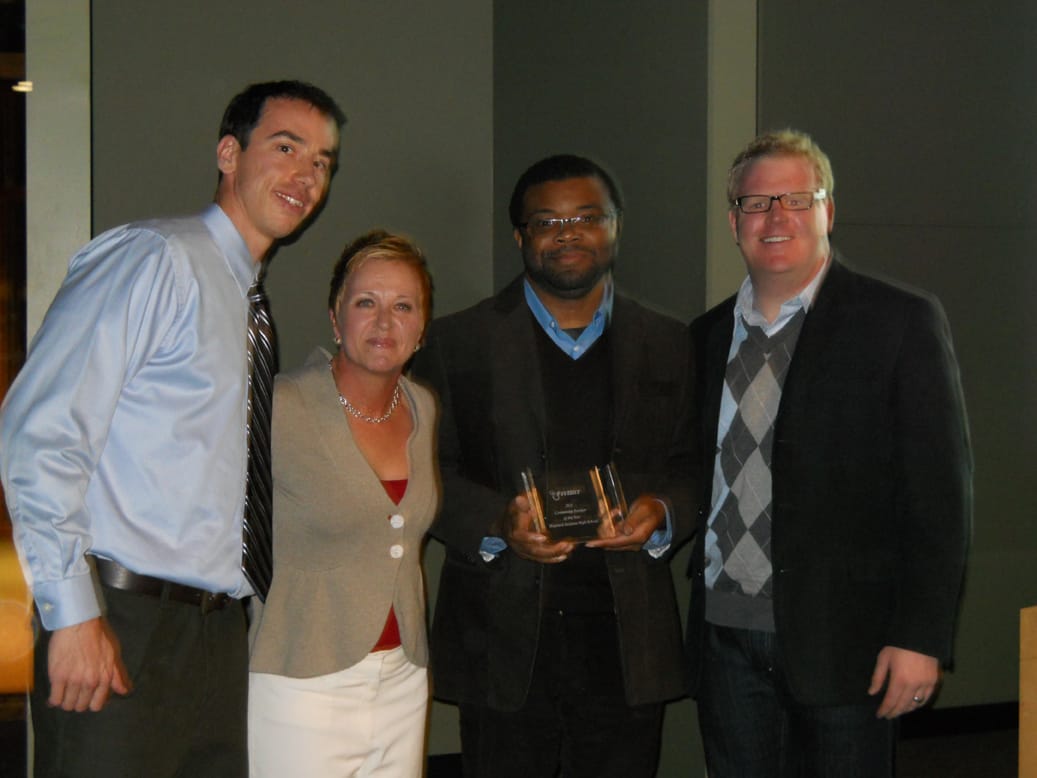 By Michelle Woods
On Sunday December 18, Maynard Jackson High School was bestowed with an honor from the FitWit Foundation of Atlanta: the "Community Partner of the Year" award for 2011.
The mission of the FitWit Foundation is to help young people live healthy and successful lives. They conducted their seventh fitness program with teens and teachers at Jackson from September to October 2011. The FitWit Foundation was thrilled to honor the school for its efforts, dedication, and commitment to healthier students. The Foundation will continue with its fitness and nutrition programs at Maynard Jackson High School in February 2012.
"We have strengthened our alliance and our shared resources with Maynard Jackson High School," states Michelle Woods, Program Director of the FitWit Foundation. "This past year was a combined effort in reaching new students, engaging great teachers in the program, and giving some great visibility to how organizations and schools can make a joint impact," adds Michelle.
Assistant Principal Mr. Donavin Murdock was present at the FitWit Foundation annual event held at Zoo Atlanta, to receive the award on behalf of his school.
Maynard Jackson High School is located at 801 Glenwood Avenue and is part of the Atlanta Public Schools.
The FitWit Foundation is a local 501 (c) (3). To find out more, please visit: www.thefitwitfoundation.org or send an email to michelle@fitwit.com.