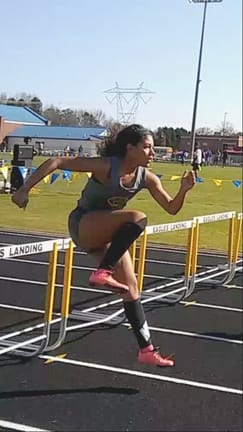 The Lady Jags of Maynard H. Jackson High School won the Atlanta Track Classics meet on March 29 at Lakewood Stadium with 187 points. All Atlanta Public Schools high schools and middle schools competed.
Chyna Waldorf won the trophy for Outstanding Performance, getting the most points of all the girls.
She broke the school record for 300 meter hurdles, taking first place with a time of 45.1 seconds and came in second place in pole vault with a height of 8 feet.
Jackson H.S. also broke the record for the 4 x 100 Meter Relay Team with a time of 47.72. The runners included Chyna Waldorf – first leg, Jabrea Smith – second leg, Cianna Varner – third leg, and Kennedy Bowers – fourth leg.