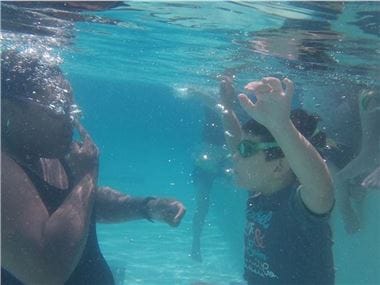 By Gina Root
Grant Park Cooperative Preschool (GPCP) is excited to host camps for school age children (5 to 11 years) at our Cabbagetown campus in addition to our annual summer camp for preschool children (1 to-5 years) at our Grant Park campus. The 2016 GPCP summer camp sessions will begin Monday, June 6 and run through Friday, August 19 with the hours of 9:00am to 1:00pm. Extended hours (8:00am to 6:00pm) are available.
"Sustainable Living" is the theme of the GPCP camps. This is the concept of reducing one's consumption of natural and personal resources. The GPCP summer camps will focus on aspects of sustainability and healthy living, inspired by stories children love. The children will learn playfully through rich experiences in the gardening, cooking and recycling. Children can also enjoy the element of physical play with the hula hoop, yoga and swim camps. A complete listing of the camp sessions and their descriptions maybe found at www.gpcp.org/Grant-Park-Summer-Camp.
For the preschool camps, there will be three- three week sessions, followed by one- two week session. The Preschool Camps take place at the Grant Park location of GPCP in St. Paul's Methodist Church at 501 Grant Street.
The School Age Camps consist of seven- one week long sessions. The school-age camps will take place at the Cabbagetown campus located in the Cabbagetown Community Center at 177 Estoria Street. New this year, GPCP is also now offering School Age Swim Camp which will take place at the Grant Park Pool.
Summer Camp at the Grant Park Cooperative Preschool is open to the public. Interested parents may visit the GPCP website at www.gpcp.org/Grant-Park-Summer-Camp for complete information, pricing and registration forms. Placement in the GPCP summer camp sessions occurs on a "first come, first served" basis. Early registration is recommended.
GPCP welcomes questions and summer camp registration forms at either of its campuses and can reached at (404) 521-0440 between the hours of 8:00am and 4:00pm or grantpark@gpcp.org.