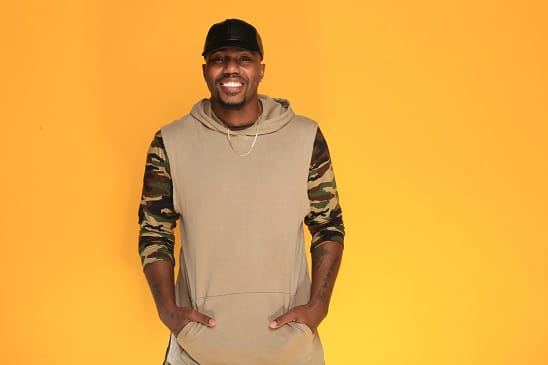 By Jean Hallman
If you are looking for a way to support your community and the next generation, or if you are simply a fan of dance, check out the upcoming Mission for Movement benefit showcase entitled Behind The Movement, American Teen, taking place on Sunday, November 19, from 6:00pm to 9:00pm at the Lovett School, located at 4075 Paces Ferry Rd NW, Atlanta, GA 30327.
This family-friendly night of dance and art is the brainchild of local dance choreographer Jeremy Green. Green has trained in all areas of dance and is currently a professional choreographer whose credits include BET, TNT, Coca-Cola, and NBC's "Constantine," Marriott Hotels, and artists such as LeAnn Rimes, Michelle Williams, Deitrick Haddon, R. Kelly, Porsha Williams, Musiq Soulchild, and many more.
Green was mentored by Sindy and Ed Schneider, co-owners of Dance 411 Studios located in East Atlanta on Moreland Avenue. Through this relationship, Green was given the opportunity to showcase local kids' love for dance and their stories. "I was one of those kids who needed help. Sindy and Ed opened their hearts and doors to me. They have molded me into a teacher, creative director, and choreographer who has been able to travel the world and make a living doing what I love," said Jeremy Green, owner of J Green Productions. "I want the world to see this showcase and get involved. These kids are our next leaders. We have to put our hearts, time, and finances into them to help them grow and know that all things are possible regardless of your living conditions."
Children of all races, stages, and backgrounds come together at the Mission for Movement event under the co-production of Green and Dance 411 Studios. Proceeds raised benefit Mission for Movement, Inc. a non-profit organization helping to support needy youth in the field of performing arts.
Many of the children who will be performing belong to the Kids Dance 411 Company. Community donations at this event allow Dance 411 Company kids to continue dance training and performing throughout the year.
Visit Dance411Studios.com for more information or call
404-622-4110
. You may also email
info@missionformovement.org
. Tickets for the event are $25-$50 and can be purchased online at
www.eventbrite.com
.