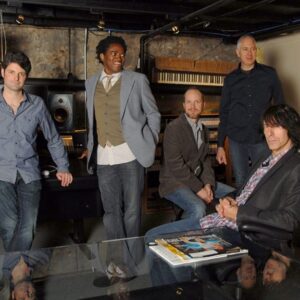 By Julie Schein
Atlanta's local community radio station, WRFG 89.3 FM, is hosting its third Annual Americana in the Park celebration on Sunday, March 4, from 12:00pm to 6:00pm at the Park Tavern in Piedmont Park.
WRFG is an independent, listener-supported, community radio station located in Little Five Points. For the past 43 years, WRFG has been a source of progressive information and handpicked music in the city. The lineup also includes four great bands for your listening and dancing pleasure:
Jackson County Line – A 5-piece band featuring the lush pedal steel and cello fans have come to love and simple gorgeous songwriting mixed with a healthy dose of Americana.
Kitty Rose and the Rattlers – Original rockabilly from Atlanta guaranteed to make you shake something – just not too hard!
Russ Still and the Moonshiners – "Country/Rock blended with compelling lyrics, interesting melodies and fresh arrangements." The Georgia Music Association has named them Best Country Band for two years in a row.
Captain Trips & The Sunstroke Serenaders – Bringing you the music of the Grateful Dead! If you like to dance, party, sing, and enjoy the music of the Dead, then there's nothing more to be said.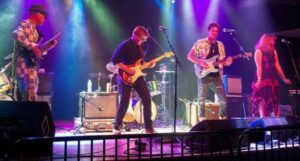 Tickets are $15.00 in advance (www.Eventbrite.com) and $20.00 at the door. Food and drink will be available for purchase. All proceeds benefit WRFG 89.3 FM / wrfg.org. We hope to see you there.