By Angie Wynne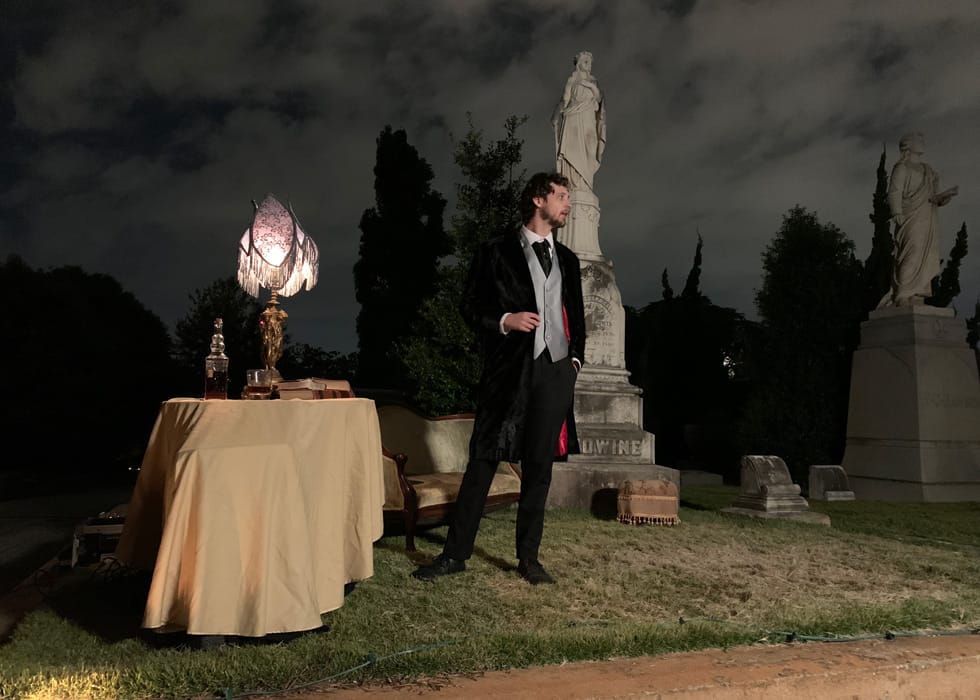 Tickets are now on sale for the 2021 Capturing the Spirit of Oakland Halloween tours. The event returns to historic Oakland Cemetery for its 15th year, bigger and better than ever, offering three weekends of history and delight from October 14 through October 31. Tickets sell out quickly, so be sure to reserve yours today.
This year's event includes appearances from several notable residents, including the wife of a football legend, a stagehand who heroically captured a lion that terrorized the city, and the man who would come to be known as the father of Black business in Atlanta. The evening also includes musical performances, and guests are encouraged to arrive in costume to set the mood.
A special Capturing the Spirit VIP night on October 25 will treat VIP ticketholders to a delicious three-course meal including drinks at Firepit Pizza Tavern. Guests will have the cemetery to themselves after dark as they enjoy a private Halloween tour experience.
To purchase tickets and to learn more, please visit www.oaklandcemetery.com/cso2021.