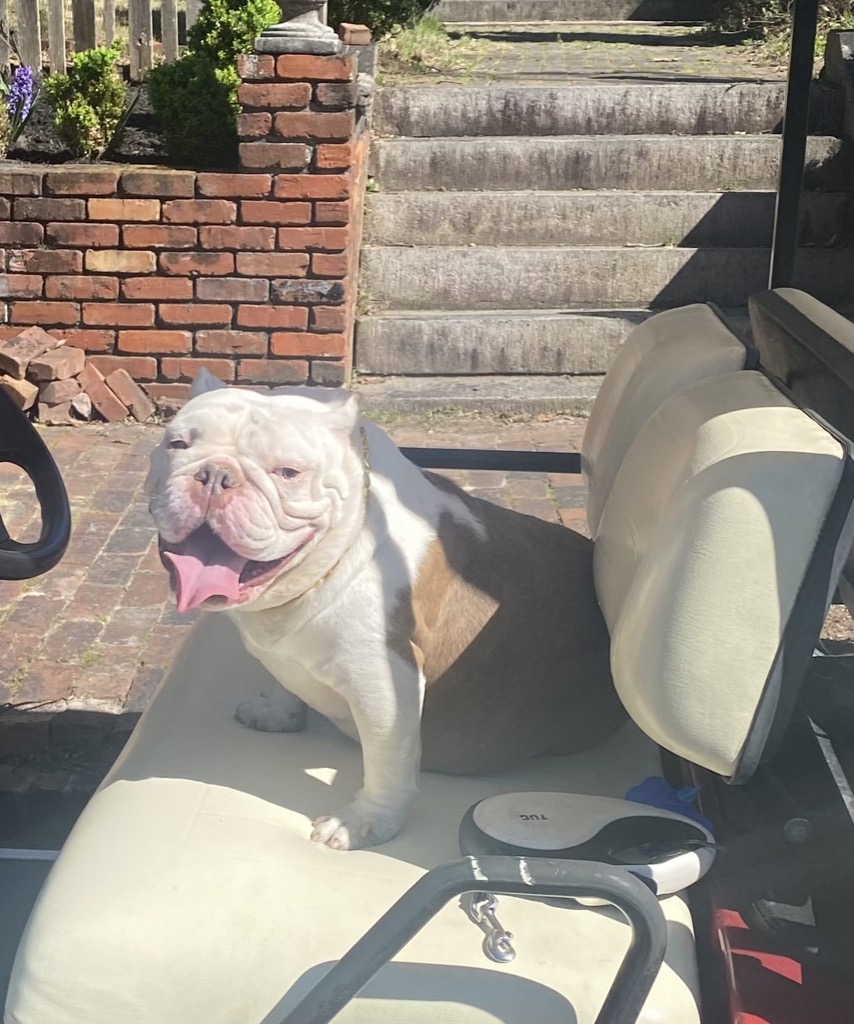 By Brittany Monnier
This is Taco! She is an English Bulldog and is around four years old. We rescued Taco into our home in January 2020 from the amazing Georgia English Bulldog Rescue. Taco was part of a puppy mill up in Cobb County and dozens of dogs were rescued from there.
Taco has the most amazing personality and spirit! She is always happy and loves her new family, including Brittany and Jon, her new parents, and her young brothers Louie and Charlie. Her brothers cannot go anywhere in the house without her. Taco loves to bark at the postal service, and anyone who walks by her fence! All she wants is to break free from the fence so she can get a butt scratch.
Taco is so wonderful, and our family is very lucky to have her. She has become quite the celebrity throughout Grant Park!