By Guilherme Shakespeare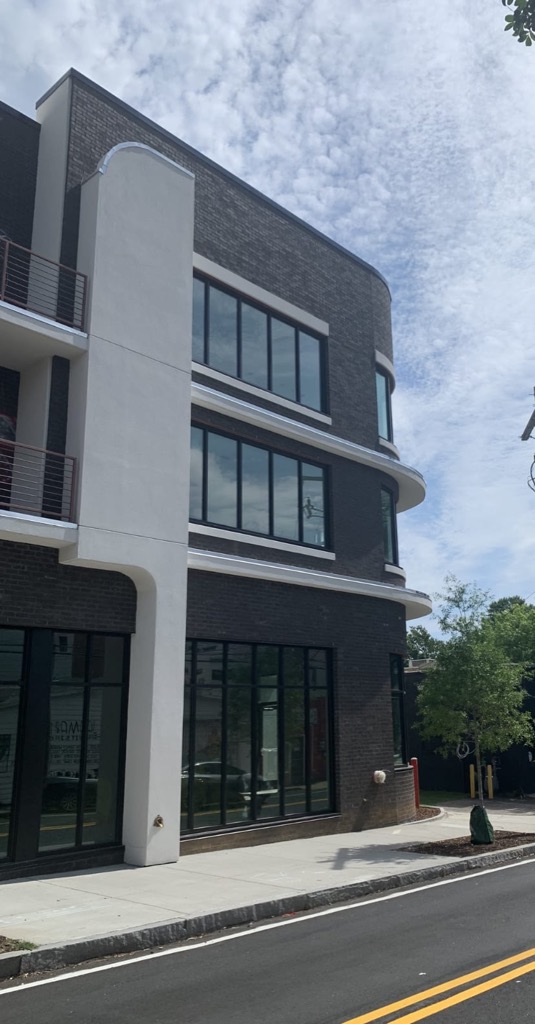 Pellerin Real Estate's latest debut in East Atlanta Village (EAV), "The Marbut," will be complete in July of this year. After enduring a year and a half of supply chain issues and other pandemic-related wildcards, the three story, twenty residential unit building with three commercial spaces on the ground floor will be a new home for EAV residents and businesses.
The building design fuses art-deco and international building elements into a modern masterpiece of architectural ingenuity. Bicycle storage, electric vehicle charging stations, and a rooftop garden, not to mention inexhaustible parking, make "The Marbut" irresistible to ATLiens looking to join the EAV community.
Ranging from 673 square feet one-bedroom to 974 square feet two-bedroom units, each is outfitted with solid surface countertops, stainless steel appliances, designer cabinets, ceramic tile; luxury vinyl tile floors, a Juliet or traditional balcony, high efficiency central climate control, and new washer/dryer appliances. Monthly rents begin at $1,500, well below comparable units in the area. Pellerin anticipates the ground floor commercial to offer food and beverage and retail options.
In a recent statement Philippe Pellerin said, "We pride ourselves on our diverse local tenant mix across southeast Atlanta and we have no intention of straying from that model." Kevin Lynch of Keller Knapp Commercial Real Estate, who manages all leasing for "The Marbut" shares, "We've enjoyed a strong response from local entrepreneurs seeking to be in the heart of EAV and are excited to welcome new businesses to the Village later this year."