By Alisa Chambers
The Grant Park Conservancy (GPC) recently welcomed Victoria Hamrick as its 2021 Board Chair. Victoria has lived in the community for almost eight years and lives just steps from the park.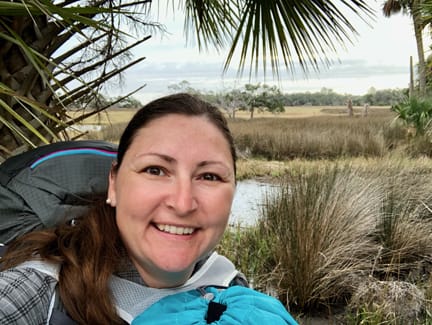 Hamrick's career demonstrates her commitment to service, working with the American Red Cross as a Disaster Workforce Engagement Manager, as well as having served with the United States Army and Army Reserve. She has a long history of volunteerism, working with organizations such as Refugee Resettlement & Immigration Services, the Girl Scouts, and the American Cancer Society. She loves the outdoors and is invested in making nature accessible to all.
"I'm humbled and proud to be a member of the Grant Park Conservancy and of the work we do to build and nurture our community," said Hamrick. The GPC is pleased to welcome Victoria into the Conservancy family, and looks forward to working with her.
The GPC also welcomes back its returning board members and has announced the newest additions to the board: Lindsey Cohen, Shannon McCaffrey, Suzanne Mitchell, and Elaine Phillips. All are Grant Park residents who will contribute their expertise and provide input to the Conservancy over the next three years.
We are looking forward to an exciting year with new challenges and fresh perspectives!