By Leslie Colley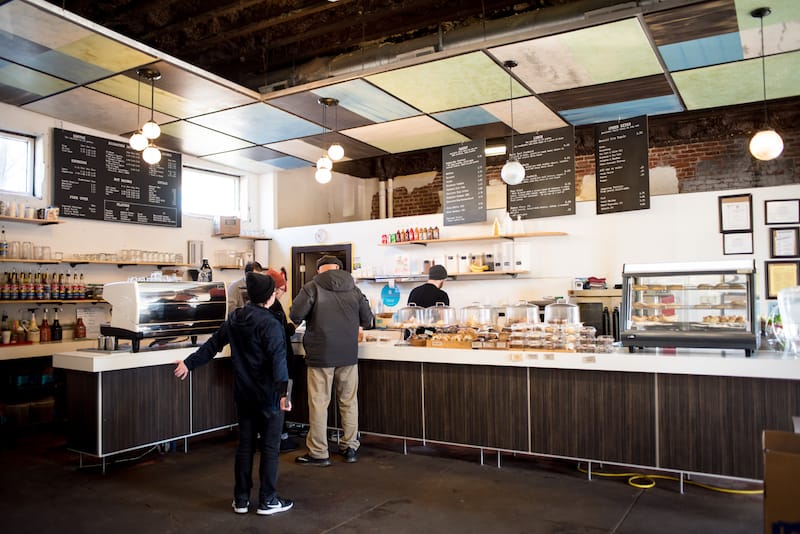 When Krystle Rodriguez had her first child, Lily, she faced a conundrum familiar to many parents: she wanted to go back to work, but she couldn't bring her child with her, and her salary was barely enough to cover daycare.
Leaving her job in the nonprofit sector freed Rodriguez to dream of a different kind of career—and relying on her husband as the family's sole earner gave her the motivation to turn those dreams into reality.
Today, she is the owner of a growing empire of community-focused coffeehouses that got its start right here in East Atlanta. The Porch Press caught up with Rodriguez last week to ask how she has carved out success in a business that, according to one recent survey, has a five-year failure rate of up to 74%.
"In conceiving Hodgepodge, we knew we needed to find a home in the right kind of neighborhood—one that would embrace our community-oriented vision and that would give a no-name business a chance," said Rodriguez.
Rodriguez had always been interested in creating community spaces. As she recruited business partners with experience in food service and the arts, a business plan began to take shape. Soon the trio was scouting locations for what would become Hodgepodge Coffeehouse and Gallery.
When they viewed the dilapidated property at 720 Moreland Avenue, they knew they'd found a home. Located in East Atlanta at the corner of Moreland and Ormewood avenues, the 1930s-era garage had been largely vacant for the two decades before Hodgepodge moved in, only occasionally hosting Christmas tree vendors, car washes, and clothes-by-the-pound sales.
"There was no electricity. There was no plumbing. There was no HVAC. There was even a hole in the wall," Rodriguez said. "We looked around and thought: this is perfect."
After numerous delays in permitting and build-out, Hodgepodge officially opened its doors in January 2012. Seven years later, it's still going strong, providing jobs for 15 staff members (one, a baker, works overnight) and hosting dozens of arts and community events each year. Patrons can peruse a rotating collection of local artwork and handcrafts while sipping signature drinks like the mocha caliente (spiced with cinnamon and a hint of cayenne), though they might have to fight for a parking spot during peak hours.
Hodgepodge's second outpost, located further up Moreland Avenue in Reynoldstown, opened in April. A third location, in Summerhill, is expected to open in 2021, and Rodriguez is even contemplating a fourth in Decatur—if she can find the right neighborhood spot.