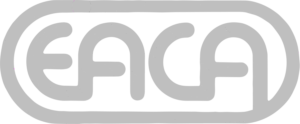 President Lewis Cartee called the meeting to order at 7:08pm and welcomed everyone to the December EACA meeting and holiday pot luck dinner. He thanked all of the officers and committee members for their service in 2016.
Commissioner Larry Johnson introduced himself and his staff and thanked his constituents for their support in 2016. He provided literature announcing the 18th Annual Tree of Love Finale which supports area children for the holidays. The event will be held on December 17, 2016 from 12:00pm to 3:00pm at The Gallery at South Dekalb.
Cayana Mackey spoke to attendees about "EAV Slay Ride," an event to benefit The East Atlanta Kids Club. Four East Atlanta pubs (I Lounge, Union EAV, The Glenwood, and The Graveyard) will offer food and drink specials in a "pub crawl" style on December 17 beginning at 8:00pm. Tickets are $10.00 for entry. Wristbands will be sold at Tomatillos, which will also be offering specials. Grant Central will also have food specials. Flyers, which had a QR code to scan for more information and ticket purchases, were provided to attendees. If you have questions or need more information, contact Cayana at socialstainability@gmail.com.
The East Atlanta Kids Club has adopted the Walker Family for the holidays. A Crowdfunding site rose over $1,000 in just 48 hours to assist the family with utilities and winter coats. Jill Sieder conveyed thanks to EACA on behalf of the Walkers for supporting this endeavor.
Lt. Floyd of Atlanta Police Department, Zone 6 reported that crime statistics are up slightly (5 incidents) from the same 28-day period in 2015. Please be aware of your surroundings, do not leave anything in your car, leave as many lights on around your house as possible at night, have a monitored alarm system and turn it on when you leave, and do not leave your car running in the morning to warm it up. An attendee brought up a traffic issue near the BPA crosswalk in the mornings and the Lieutenant said he would alert Major Peeks of the issue and try to have patrols increased in the area.
Zone 6 is holding its annual toy drive in hopes of providing new, unwrapped toys to area children for the holidays. Toys for children from infancy to 14 years of age will be collected at the Zone 6 Precinct on Hosea Williams Drive and the Glenwood Park Chick-fil-A until Friday, December 15, 2016. The holiday party where families will enjoy lunch and children will receive gifts will be held on Saturday, December 16, 2016. The Zone 6 Precinct appreciates the community's support in this effort.
Election of EACA Officers to serve in 2017: Treasurer – Ralph Green, Secretary – Nickie Griffiths, Vice President – Dorian Debarr, President – Lewis Cartee.
No floor nominations were made and the slate of EACA officers was approved.
NPU-W (Neighborhood Planning Unit W) representatives: Jonathan Barhite (the current Chair), Ted Bradford (the current Secretary), Lewis Cartee, Ed Gilgor, Ralph Green, Jack Brundler., Joe Peery, Andy Schneggenburger.
Residents who own property or business owners in the area of the NPU may run for NPU representative. The proposed slate was read by Ed Gilgor and accepted by the EACA membership. NPU-W meets on the fourth Wednesday of each month at The Village Church on Glenwood Avenue.
A New Year's Eve fireworks display will be held in the Suntrust parking lot at midnight. Holy Taco, NorthStar, and Motor City South have offered the use of their parking lots and patio for neighbors to sit and enjoy music and the fireworks beginning at 9:00pm. The fireworks show will last approximately 15 minutes and is being sponsored by The East Atlanta Foundation (proceeds from the annual EA Beerfest fund this foundation).
Jack Brundler, NPU-W representative for the Atlanta Planning Advisory Board; also the Chair of the APAB Utilities Committee (handles issues concerning water, trash, Comcast, Google Fiber and other fiber and sidewalks, etc.) announced that funding for cable access TV (Peachtree TV in Atlanta) is being cut. He requests that you contact Council Member Natalyn Archibong to express concern about this issue. The utilities committee meets every third Monday at the East Atlanta Library. All are welcome to attend. Contact Jack at Jack.brundler@gmail.com for more information.
Steve Carr is the current chair of the Committee for Disability Affairs, which is working to establish a city-wide Commission on Disability Affairs. Please contact Steve if you interested in participating.
The Membership Committee had representatives in attendance to renew memberships for the calendar year 2017. EACA memberships are $10 per household and signs may be ordered for an additional $25. New and returning members may also sign up online at www.eaca.net.
If you are interested in volunteering as a committee chair for EACA or serving on an EACA committee, please email president@eaca.net.
Laura Peterson passed away after suffering a stroke. She was a valuable member of the community and will be missed. Please become an organ donor, as Laura was.
Meeting adjourned at 8:17pm.