The 8th Annual Ormewood Park Egg Hunt was held on Saturday, April 23 at 10:00am in Jacci Fuller Woodland Park.
Children from ages 0-4+ participated in the traditional egg hunt. The Ormewood Park Parents Group organized the annual neighborhood event.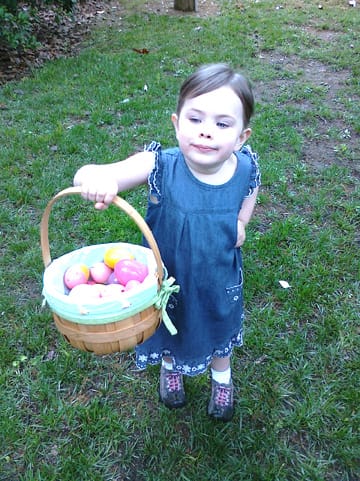 Lily Glass, who lives on East Confederate Avenue, shows off her numerous eggs and satisfied grin at the Ormewood Park Egg Hunt.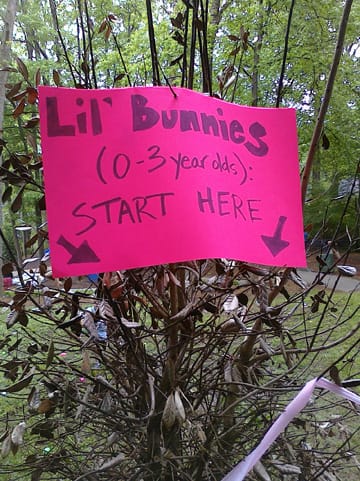 The Easter Egg Hunt starting line says it all.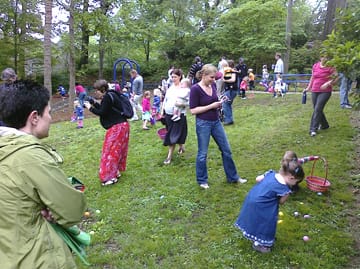 Organized chaos as children discover all the treasures hidden at Jacci Fuller Park.
Photos by Darin Glass