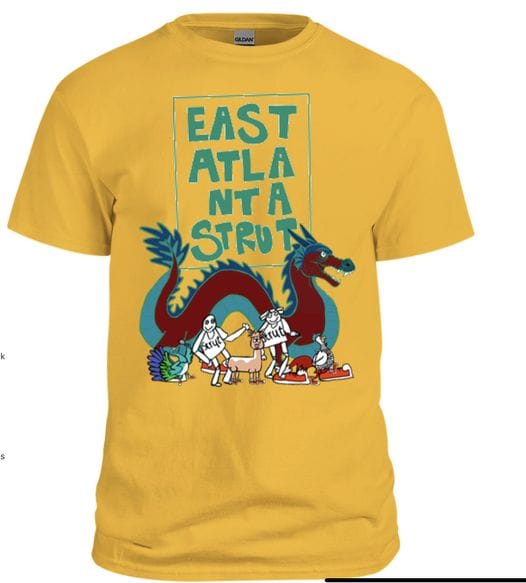 By Carlen Ruth Hultgren
The East Atlanta Strut returns for its 25th anniversary year on September 23 with a hybrid model of hubs in the neighborhood and hubs in the businesses district. It will feature the best of both versions of the event, with the return of the Parade, the 5K, and the Roll, plus a new Kids area at the East Atlanta Kids Club and Brownwood Park. Neighborhood hubs and the thriving business district will be filled with artists, musicians, games, food, drink, and fun-loving neighbors who will welcome you to their neighborhood
East Atlantans, young and old, are eagerly anticipating the return of the parade to this year's Strut after a three-year absence. But because the Strut has always been about giving back to the East Atlanta neighborhood, a "Porchfest" model was adopted in 2020. And while it excluded the beloved parade, it was a safe way to continue the festival tradition, celebrate and still give back to the community, during the height of the pandemic. For the 25th consecutive year, the annual festival will return, when most other annual events cannot make that claim.
But after the celebration is over, what happens then? What exactly does the Strut organization do besides put on a kick-ass party?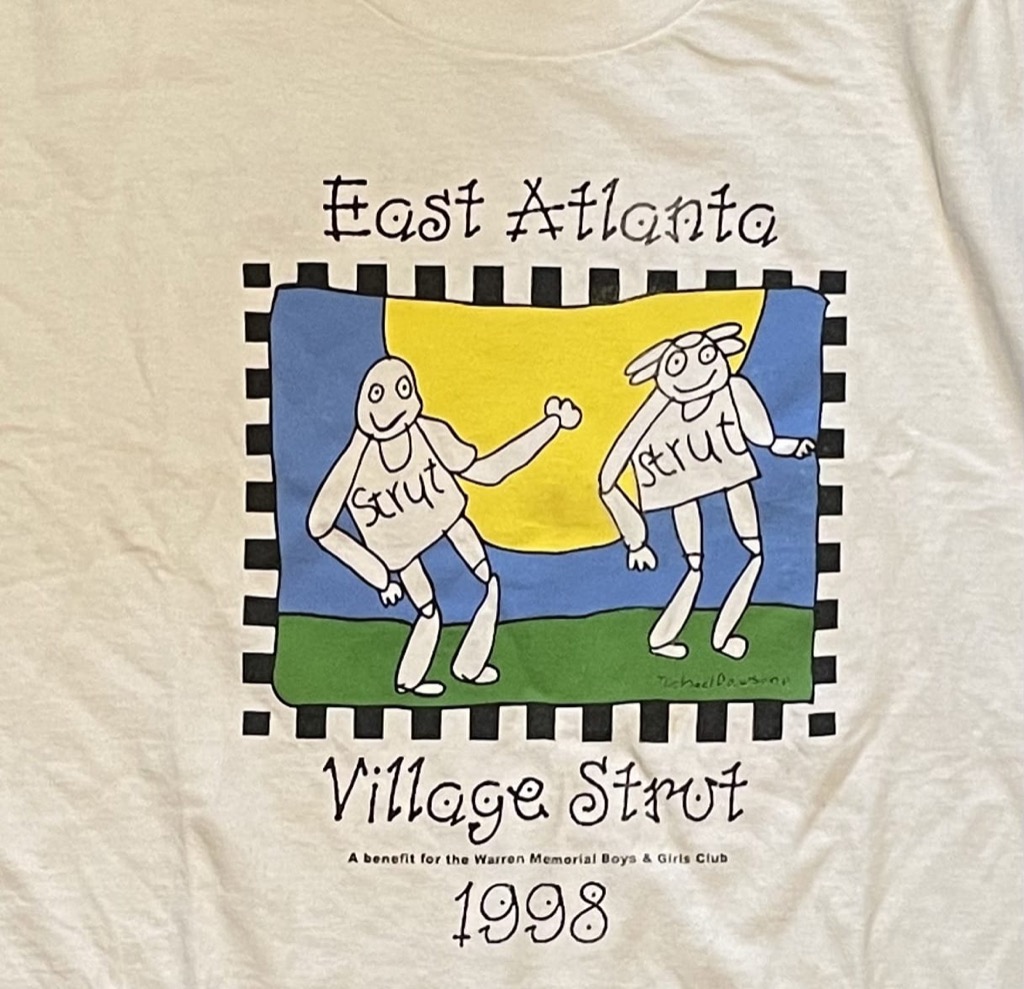 The East Atlanta Strut is a 501(c)(3) nonprofit organization, which is entirely run by volunteers and supported by sponsors. This enables Strut to put 100 percent of its profits back into the community. Over $100,000 has been donated in the last eight years alone, all the proceeds going to programs that feed people, organizations that keep longtime neighbors in their homes, the local fire station and library, pet rescue groups, child mentoring groups, local schools, arts organizations, and neighborhood beautification projects. The focus is always on small nonprofits in the 30316 ZIP Code. Last year the Strut gave more than $40,000 back to the community in the form of grants to neighborhood nonprofits and schools.
The first Strut was started 25 years ago, in 1998, by local volunteers and businesses to benefit a children's charity, the Warren Memorial Boys and Girls Club. This year's converted Strut T-shirt, designed by local artist Ciara McGoona, pays homage to that first T-shirt from 1998.
When you come out to Strut, buy a wristband, join a contest, buy a t-shirt, you partner with the Strut to give to local nonprofit organizations. The festival donates $50 for every volunteer shift. Every purchase from one of our sponsors and partners means they are more likely to give back to the Strut year after year.
So, yes, the Strut is the best street festival around with 25 years under its belt. And yes, come out to have fun and enjoy the best neighborhood around. But remember, it's after the party that the fun really begins for those local organizations that are in most need of the Strut's support.