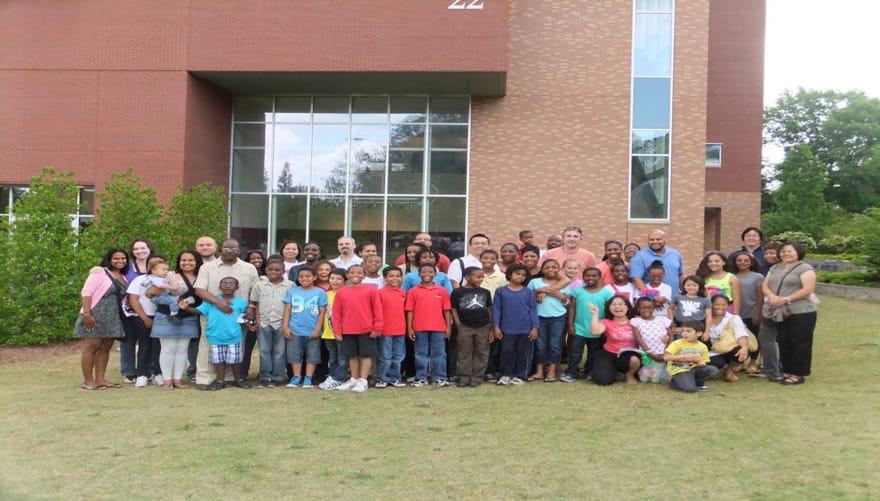 By Anthony Chung
During the 2010-2011 school year, Wesley  International Academy launched its pilot program for the standardized international Chinese proficiency test, Youth Chinese Test (YCT). In this program, 25 students from the third, fourth, and fifth grades were selected to participate in the Level One YCT, held at Kennesaw  State University on May 14. Wesley International Academy received notice this week from HANBAN Chinese Testing International that all 25 students from Wesley  International Academy passed the YCT Level One, including three students passing with perfect scores.
The YCT is a standardized international Chinese proficiency test, which is directed at examining non-native primary and secondary school students' ability to apply Chinese in their studies and daily lives. Its qualification is recognized nationwide and can serve as proof for Chinese learning achievements as well as evidence in support of application for scholarships.
Through taking the YCT, students will be given a specific result report list to review their own results, make progress, and direct their learning process. In addition, students can follow their exam promotion system to set higher aims and establish a solid foundation for taking advanced Chinese courses/tests in their future educational careers.
Upon receiving the news, Mrs. Kamilah Konrad, parent of a third grader, responded, "We are so appreciative of the opportunity for Jassiem to participate in YCT this year.  It was such a confidence builder for him to be selected and to get all of the encouragement and assistance to take the exam."
Mrs. Heide Dittrich-Harris, parent of  a third grader, said, "The YCT was a great experience for the children as they were excited about taking this test at Kennesaw  University. It also gave us a lot of pride as parents to see our children excel."
Reacting to the news, Wesley's Chinese teacher, Yingli Zhang, said, "The YCT pilot program was a great success this year. The result is a strong indicator showing that our Chinese department delivers quality lessons to help students achieve the goals in our standards-based curriculum."
Wesley International Academy teaches Chinese to all students, kindergarten through eighth grade with daily Mandarin Chinese instruction. Students develop their receptive and productive skills, inclusive of listening, speaking, reading, and writing in Chinese. Teachers not only provide classroom experiences, but also allow students the opportunities to perform in school assemblies and participate in school and community-wide cultural events throughout the school year.
In the upcoming school year, Wesley International Academy
will expand the YCT program to include more young scholars taking this opportunity to advance their Chinese language knowledge in their learning journey.