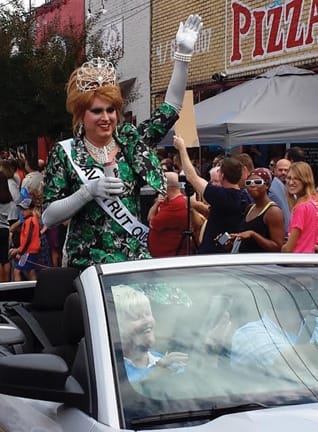 By Carlen Hultgren
The 2017 East Atlanta Strut will be held on Saturday, September 23, from 11:00am to 9:00pm. As always, the festival will take place in East Atlanta Village (EAV) at the intersection of Flat Shoals and Glenwood Avenues. The Strut is a free, one-day extravaganza that showcases one of the hottest in-town neighborhood in Atlanta.
The Strut is a nonprofit organization that plans, organizes, and staffs the festival solely by volunteers to show off the place where they love to live. One cornerstone of the event is the more than 250 volunteers who make the day happen. Help is needed in every capacity, and now is the time to sign up so you get the job you want and still have plenty of time to enjoy the festival with your family, neighbors, and friends. Remember that volunteers receive food, drink, and a commemorative T-shirt.
To become a volunteer, please visit our volunteer signup page at http://signup.com/go/EiKFVm. For more information about the event, please visit www.eastatlantastrut.com. Email questions to Volunteers@EastAtlantaStrut.com. Would you like to do more than volunteer? Sponsorships start at $50 for the Stroll level, or one can make a tax-deductible donation in another amount.