By Aly Ryan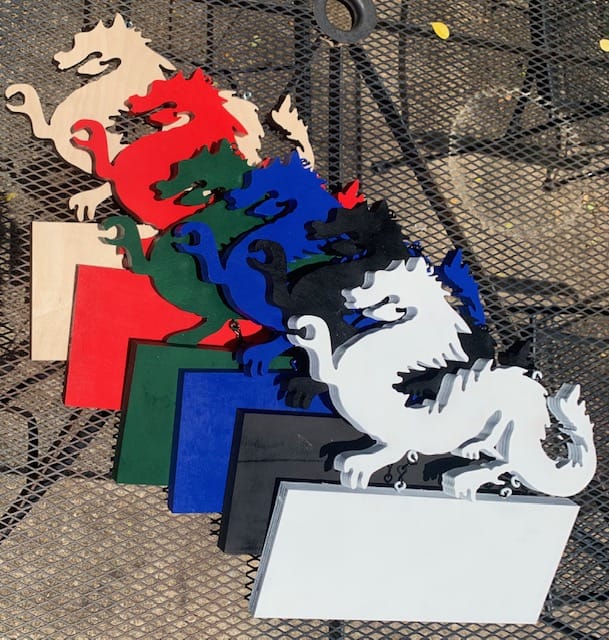 Inspired by nearby neighborhoods, Aly Ryan and Asa Burke sought to contribute to the unity of East Atlanta Village (EAV) by making a common, hanging house sign available to everyone. In just a few short months they have made and sold over 100 of these custom dragon-shaped signs throughout the neighborhood, but you may wonder why is it a dragon?
The association of dragons with EAV stretches back to the early 2010s. For several years, a large, metal dragon sculpture created by artist Ryan Mathern resided in the village, first in Brownwood Park and later next to Argosy. During this time, the dragon joined EAV's pantheon of mascots (which includes roosters, llamas, and peacocks) and began to be featured in other local works of art. One resident, Gareth S., began to cut wooden dragons to hang as house signs. There are still a handful of original signs around the neighborhood, but fewer now since Gareth moved out of state.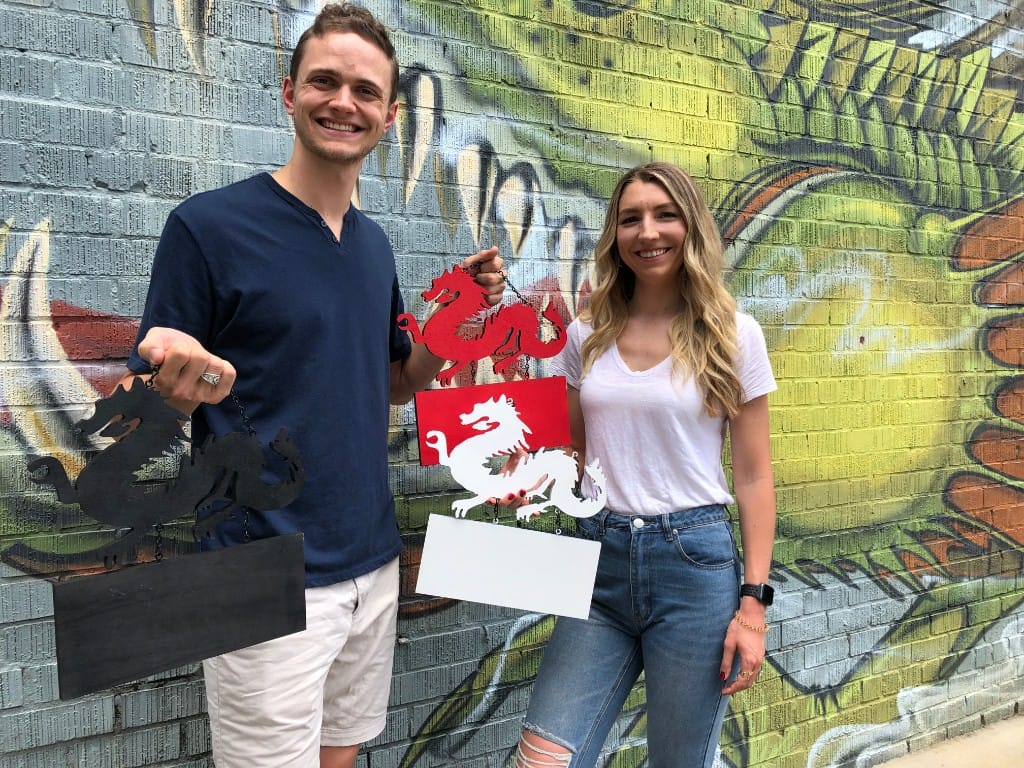 Ryan and Burke, with the extra time available during quarantine and massive support from the EAV Facebook and NextDoor groups, took up the torch to revive the dragon sign project. The goal was to take it throughout the neighborhood so the Village could have a unifyng element like the trolley of Ormewood Park or sunburst of Grant Park. Burke, an engineer by trade, was inspired by the original and after developing the current design, began creating the dragons using laser-cutting technology. Because of the high demand, it was clear that making them one at a time on a manual saw was not feasible.
They were shocked when their first order of thirty dragons sold out in eight hours and have since turned out over a hundred signs and have even more on the way. If you are interested in adopting a dragon of your own, check out their website at talesofeav.com to place an order. A portion of each sale will be donated back into the community.
Burke and Ryan believe that everyone in East Atlanta has a tale to tell. They hope to populate their blog and social media pages with stories and content contributed by EAV neighbors. Check them out and share your story at talesofeav.com and @TalesofEAV on Instagram and Facebook.