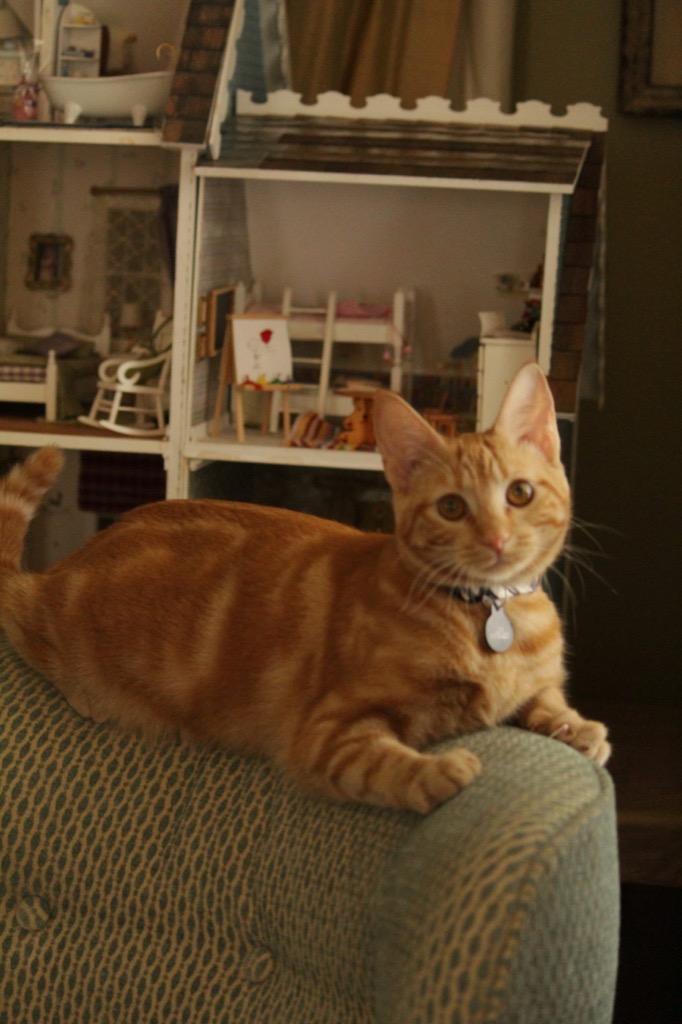 By Lucas Ribas
It's a well-known fact that cats aren't too keen on things staying in place. Their never-ending curiosity always seems to work against tidiness and order. Enter Luna, a 7-month-old orange tabby full of chaotic energy, who was adopted from the Humane Society this year. Luna shares her home with two of her human servants, the owner of the house, Joan Carson, and the graduate student living upstairs, Lucas Ribas.
One of the most delightful features of Joan's house is a dollhouse that depicts rooms from the real house and contains beautiful miniatures representing meaningful and special things from her life. Luna was immediately drawn to it. For her, it became a place to express her innate curiosity, by knocking down the miniatures that caught her attention, especially the ones resembling other animals.
Concerned about the dollhouse's integrity, we decided to take action: sticky tape. Just like a castle's moat filled with crocodiles, we surrounded the dollhouse with sticky tape, even covering the roof and some of the top rooms. At first, Luna managed to find ways to bypass our traps, but eventually, we were able to put a stop to her miniature acts of war. For now, it seems her thirst for miniature destruction has diminished. However, we'll remain vigilant.