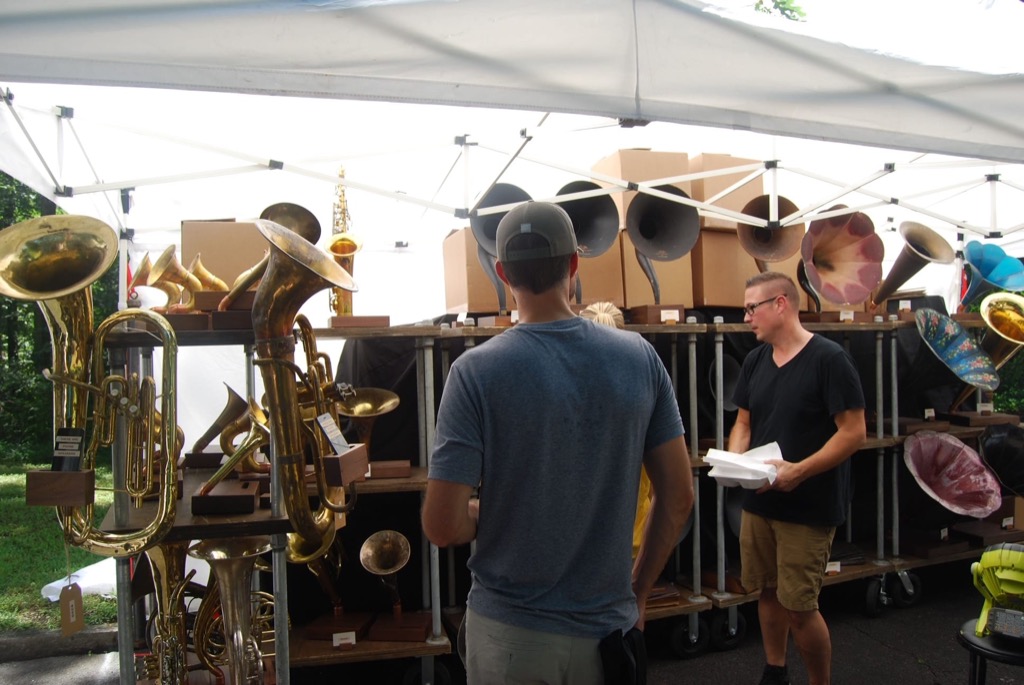 By Grant Park Conservancy Staff
The Grant Park Conservancy Summer Shade Festival is back, and with it comes the highly anticipated Artist Market, where art enthusiasts and visitors can explore a vibrant collection of handcrafted items. Set against the scenic backdrop of Grant Park, this year's market promises to be a celebration of creativity and craftsmanship, featuring a diverse group of talented artists from a wide variety of backgrounds across the southeast. From intricate jewelry to captivating paintings, and from stunning ceramics to innovative sculptures, the market offers something for anyone who loves art.
Gigi Gould, Artist Market Chair, expressed her excitement about this year's event, saying, "The Artist Market is a haven for both artists and art enthusiasts. We are thrilled to showcase the immense talent from across the Southeast and provide a platform for artists to share their work with a wider audience. This market is a testament to the creativity and dedication of our artists, who pour their hearts into every piece they create."
The market features a blend of juried and non-juried content. Last year's juried artist contest winner was Ryan Boase's ReAcoustic. Ryan combines his love of music with his expert woodworking skills to create acoustic and phone speakers. Through integrating antique phonographs, gramophones, and salvaged musical instruments with handcrafted wooden bases he creates one-of-a-kind speakers, that are also true pieces of art. His innovative craftsmanship perfectly captured the essence of the festival.
Artists who wish to be a part of the market can apply for a booth by visiting tinyurl.com/ssfartistmarket.
The festival is produced by and benefits the Grant Park Conservancy, the non-profit organization committed to the restoration, maintenance, and beautification of historic Grant Park. Additional details about the 2023 festival including the full list of artists and the performer lineup will be announced in the coming months. For the most up to date information, visit www.summershadefestival.org. Stay connected on Instagram at GPSummerShade and Facebook at www.facebook.com/SummerShadeFestival.