By Michelle Rice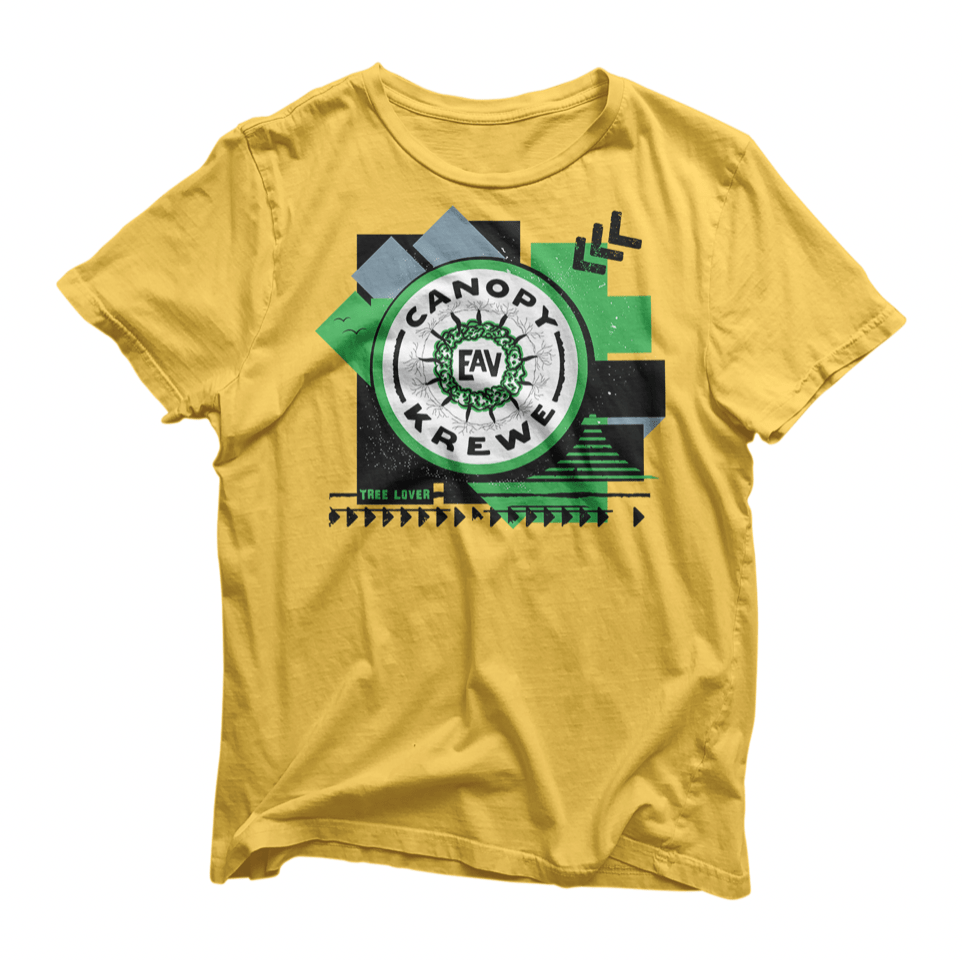 Donate to the EACA tree fund and join the EAV Canopy Krewe. Pre-order your Krewe shirt by April 14. Kids and adult sizes available at www.eaca.net/tree-fund.
East Atlanta is a key neighborhood in "Tree City," with eleven Champion Trees on the citywide list compiled by Trees Atlanta. Unfortunately, East Atlanta also is home to some less-than-champion trees. The Neighbor In Need committee of the East Atlanta Community Association has recently dealt with the consequences of several of these trees, fixing a roof that was damaged by one, and removing another that threatened multiple houses.
This is a problem that will grow as the neighborhood's years-old trees reach the end of their lives. The EAV Canopy Krewe will help us build the funds to be ready when a neighbor, or a tree, needs help.