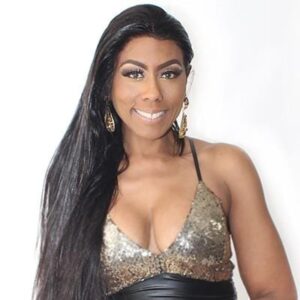 By Randi Okray
Radio personality, author and entrepreneur Sasha The Diva will open her doors at Paint Sip Socialize (PSS) with a plethora of talented artist instructors lined up to teach, guide and help you uncover those hidden passions in a creative and fun environment. Cool and edgy meets spunk and flair. This is the ambience you will get when you step into PSS, which opened on March 3. Their mantra is, "Bring your Favorite Drink, Favorite People, and they will take care of the rest."
East Atlanta Village is a historical town in Atlanta, so it was only fitting that Paint Sip Socialize join in on that history. PSS brings a flamboyant, vibrant vibe to the hipster cool streets of Glenwood. What better fun is it to paint something awesome, sip on your favorite beverage and jam out to your favorite tunes with the people that you care about!
In case you're wondering who, the owner is of this new posh business, she can be heard on Atlanta's airwaves on KISS 104.1FM during your afternoon drive home. Sasha The Diva is a staple in the Atlanta community, having hosted several events in and around the city. PSS is much like the owner – Fabulous and Fun.
On March 3, PSS will be opening their doors to the public. Consider PSS as your new weekend hangout, as they will be open Friday through Sunday! To register for classes, go to their website at www.paintsipsocilize.com. Seating is limited, and patrons are encouraged to register early to ensure they can secure their space for this event and future events.
Paint Sip Socialize is fun for all ages. Their artist will give you step-by-step instruction for your masterpiece. It's a casual class where you are sipping on your favorite drink while socializing with others in the class. They play a variety of music such as pop, rock, hip hop, R&B, and jazz.