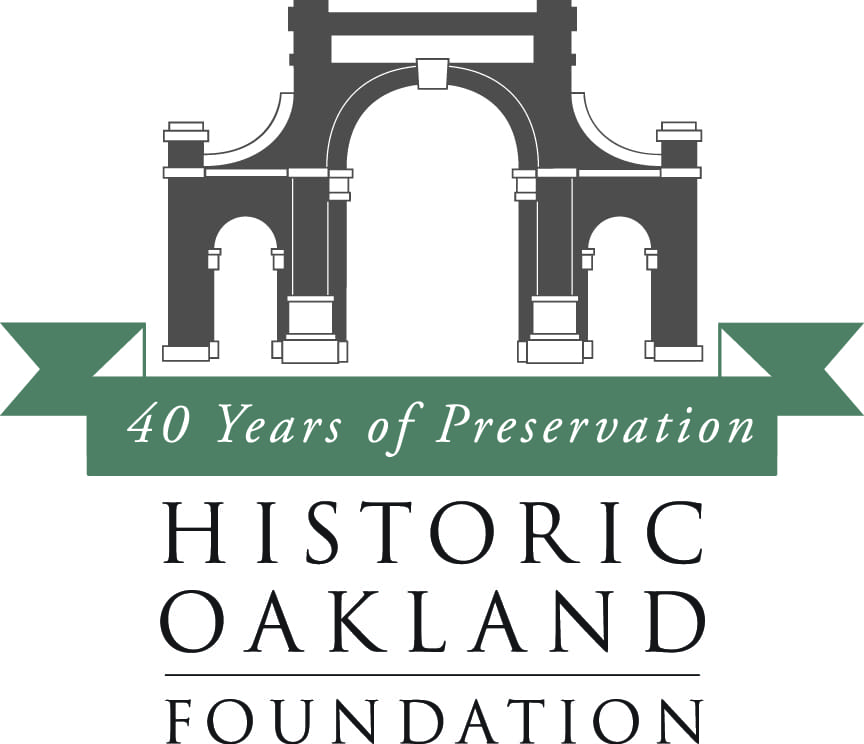 By Pamela Henman
In 1976, after decades of deterioration, vandalism, and general neglect, Oakland Cemetery found a rebirth of sorts when a small group of concerned and committed Atlantans rallied to restore the cemetery to its former glory. In 1977, the organization became a federally recognized nonprofit organization. In October, Historic Oakland Foundation (HOF) celebrated that 40th anniversary with a month full of activities perfect for fall.
On Sunday, October 1, Oakland Cemetery hosted the 39th annual Sunday in the Park fall festival. This year's Sunday in the Park was free and open to the public, as HOF's way of saying thanks to the thousands who have supported Oakland Cemetery over the past four decades.
"The past 40 years have been phenomenal for Oakland Cemetery. This is a crucial time in our organization's growth, and we're just as excited for what the future holds for HOF," said David Moore, executive director of HOF.
During Sunday in the Park, the cemetery featured exhibits chronicling Oakland Cemetery and HOF's evolution, as well as historical highlights for the city. The festival also included a Victorian costume contest, living history demonstrations, live performances, kid's crafts, an artist market, and much more.
Sunday in the Park capped off HOF's 40 in 40 campaign, which began August 23, and sought to raise $40,000 in 40 days in celebration of the organization's milestone anniversary. Although it was free to attend Sunday in the Park, donations were welcomed and also counted toward the 40 in 40 fundraising goal, which supports a range of preservation, education, and public interest projects at Oakland Cemetery.
Following Sunday in the Park, Oakland was off to the races with the 10th annual Run Like Hell 5K on October 14. This year's race features a new, faster route spanning the cemetery, Memorial Drive Greenway Project, and Georgia State Capitol. Run Like Hell is a family-friendly race and an AJC Peachtree Road Race qualifier. Run Like Hell includes a Halloween costume contest, post-race activities, and the opportunity for participants to fundraise in support of HOF's African American Grounds restoration project.
The acclaimed Capturing the Spirit of Oakland Halloween Tours round out the month, with tours held over two weekends on October 20-22 and October 26-29. As one of the only opportunities to visit Oakland Cemetery after dark, Capturing the Spirit resurrects the stories of Oakland residents through vivid historic reenactments. Ticket sales for Capturing the Spirit broke records this year, with all tours selling out within a week of going on sale to the general public in July.
"Everything we do at HOF drives home our mission to uphold this unique historic landmark," said Moore. "Through educational programming, special events, public outreach, and more, we showcase Oakland Cemetery as a one-stop repository of architecture, botanical gardens, modernity, and history."
All proceeds from Oakland Cemetery's special events and tours benefit HOF's mission to preserve, restore, enhance, and share Oakland Cemetery, Atlanta's oldest public burial ground. Event and ticketing details available at www.oaklandcemetery.com.