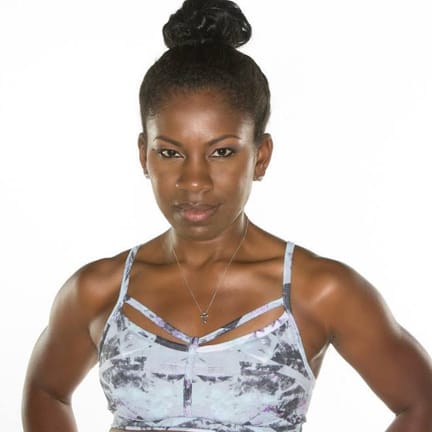 By Jean Hallman
The thing that strikes most people about Anggie Pope is her gentle spirit and big smile. But these days she is seen more often pushing her physical limits, and sometimes her smile is set in a firm, determined grimace. Dance 411 recently named Pope the new director of fitness at Dance 411 Studios. In a recent interview, she told The Porch Press about herself and her fitness philosophy.
H: What will your role at Dance 411 be as the director of the fitness department?
P: I see my purpose in life to get as many people fit, healthy, and feeling good about themselves as possible. I couldn't think of a better place to do this than Dance 411. At Dance 411, we incorporate dance to make fitness fun.
H: I've been walking with a friend several times a week. Do have any tips to stay motivated?
P: Fitness doesn't have to happen in the gym. You have the perfect situation with an accountability partner. Switch things up on your walk with intervals. For a period of time, walk as fast as you can, then recover by slowing down the pace. You also can stop every five minutes, add squats, or pushups or dips.
H: As a parent, what can I do to help teach my kids to be active and live a healthy lifestyle?
P: When your kids see you exercising, they will follow your lead. So, set the example. During family time, go walking, skating, or bike riding with the kids. Create competitions by doing pushups, squats, or jog in place and see who gets the most reps in 30 seconds. Designate an open bowl on the kitchen counter with healthy snacks (fruits, nuts, etc.) and let that be open to anyone who wants a snack.
Pope instructs Zumba every Tuesday and Thursday at 6:00am. To check out her other classes, please visit www.Dance411.com.
Kids Dance 411's Summer Dance and Acting Camps begin May 30 and run through Aug. 4. Prices start at $19. Camp hours are 9:00am until 4:00pm. Extended hours are available 8:00am to 6:00pm. Camp ages are 5 to 13 years old. For more information and to register, please visit www.Dance411.com.