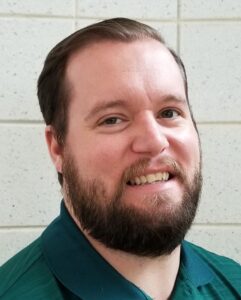 By Henry Bryant
Tyler Vrzal was recently hired by the East Lake Family YMCA to serve as the Family Program Coordinator. As such he will manage the summer camp, family programs and member Play Center. Tyler began his new role on Monday, April 16.
Tyler was Born and raised in Roswell and went on to receive a degree in Recreational Administration from the University of Western Kentucky. He has held positions as Camp Unit Leader of the YMCA of Louisville, Assistant Camp Director of the YMCA of Huntsville, Camp Program Coordinator of the McCleskey-East Cobb YMCA, and after school program instructor of the Lovett School in Atlanta.
Registration for this summer's camp at the East Lake YMCA has begun. More information on summer camp which begins at the end of May and goes through the middle of August can be gained online at www.ymcaatlanta.org/program-locations/summer-camp/east-lake.php. Financial assistance is available.
Family programs at the East Lake YMCA are ongoing and vary with the seasons. The Member Play Center is a staffed area at the main branch designed for parents who want to use the fitness center, or attend other adult oriented programs and leave their young children in an engaging, safe and supervised space.
The East Lake Family YMCA is a full-service YMCA with the main branch facility at the corner of East Lake Drive and Memorial Drive and a Teen and Outdoor Aquatic Center located just to the west on Memorial Drive. The phone number for the branch is 404-373-6561.