By Lewis Cartee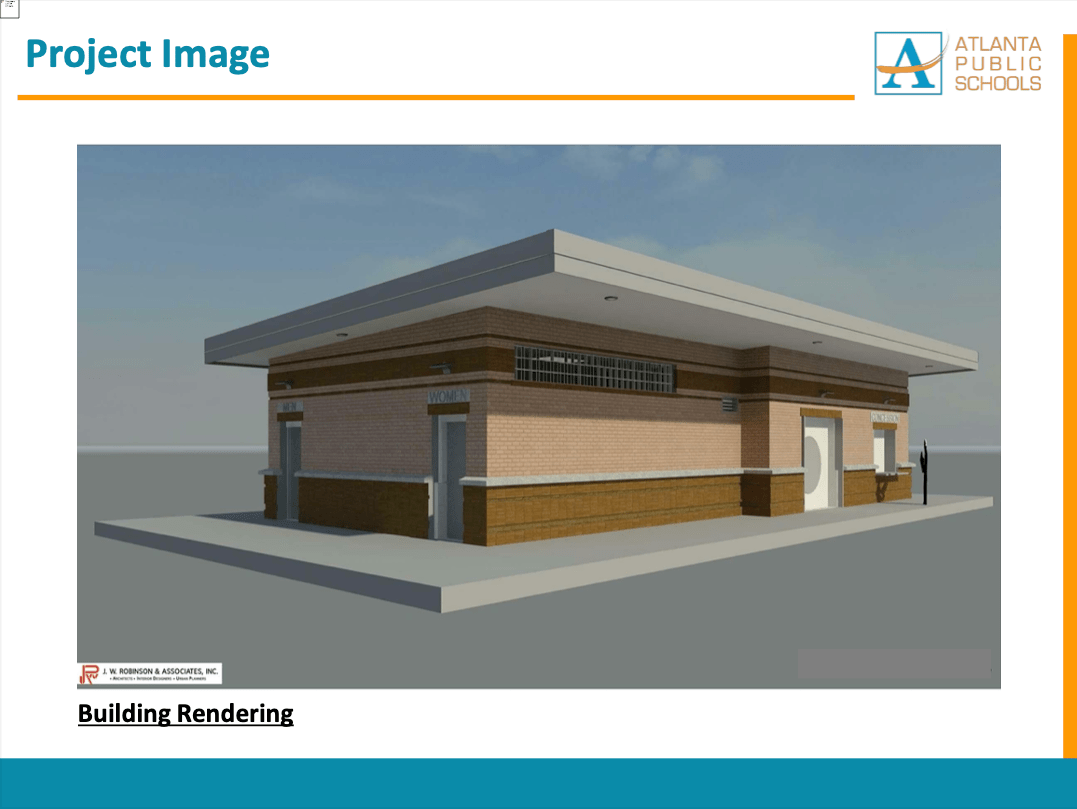 According to information obtained from Atlanta Public Schools (APS), as part of a district initiative to construct field houses at eight APS high schools, Maynard Jackson High School (MJHS) will have a new field house built on campus. Other schools included in this initiative are Carver, S. Atlanta, Douglass, BEST / CSK, Mays, Therrell, and Washington with the projects at Carver, S. Atlanta, Douglass, and BEST / CSK previously completed. The field house construction at MJHS will coincide with the resurfacing of the field itself.
The floor plans and exterior appearance of the buildings at all eight sites are largely the same with the exceptions due to site constraints. The prototype building is approximately 1,700 square feet.
The Board of Education approved an amount for the project at Maynard Jackson of approximately $1,465,000. Costs may vary from location to location due to market timing and site conditions. APS hoped to start work before the printing of this paper and expect completion by October 1.