By Shannon Sanders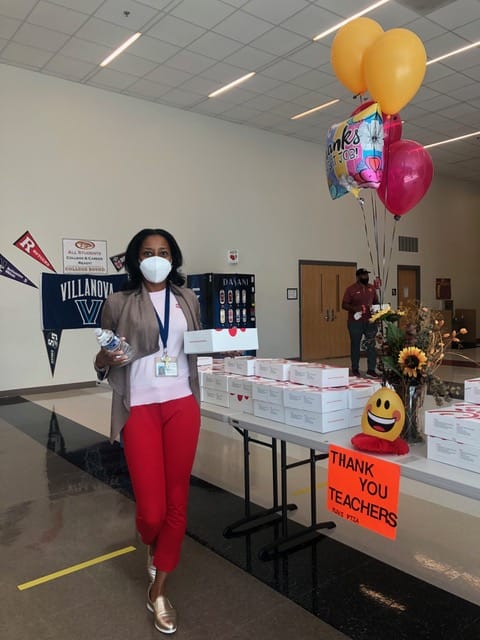 It was a tough year for the MJHS (Maynard Jackson High School) community as all the Jackson Cluster schools. With school held virtually most of the school year, it was not easy to find ways to support the students and staff. But Maynard Jackson High School found ways.
Last summer, the MJHS PTSA (Parent Teacher Student Association) applied for, and received, its first national PTA grant, a $5,000 COVID-19 Relief Grant. Maynard Jackson was one of only five schools in Georgia to receive a grant this cycle, with only 14% of grant applications approved. The grant funded, fifteen families with a year of internet service and purchased $1,000 of mental health-related supplies for the school's Counseling Department.
Additional funding was received from the East Atlanta Strut, from $3,000 in memberships and business sponsors, and regular hosted Dine Outs. The parent community raised $2,500 for fall Teacher Gift Card Drive, providing every teacher and staff member a $15 gift card to a local business.
Money from the East Atlanta Strut purchased three water bottle filling stations. The Sunshine Closet purchased winter apparel items and gift cards to MJHS students who are experiencing homelessness or home insecurities.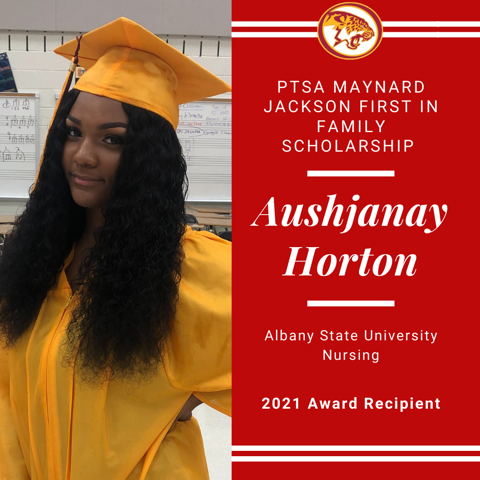 The school and PTSA put together Thank You candy packets for all teachers, both fall and spring as a sweet reminder that they are appreciated, some costs were offset for teaching from home and just his spring, 130 boxed lunches were delivered for Teacher Appreciation Week.
And to close out the school year, the 2021 First in Family Scholarship was awarded to our third recipient, 2021 Senior Aushjanay Horton. She will be attending Albany State University in the fall to study nursing.
A huge thanks goes out to all the businesses, parents, community members and students who have supported Maynard Jackson High School. Please consider joining or sponsoring for the upcoming school year at www.mjhsptsa.org.