By Angie Wynne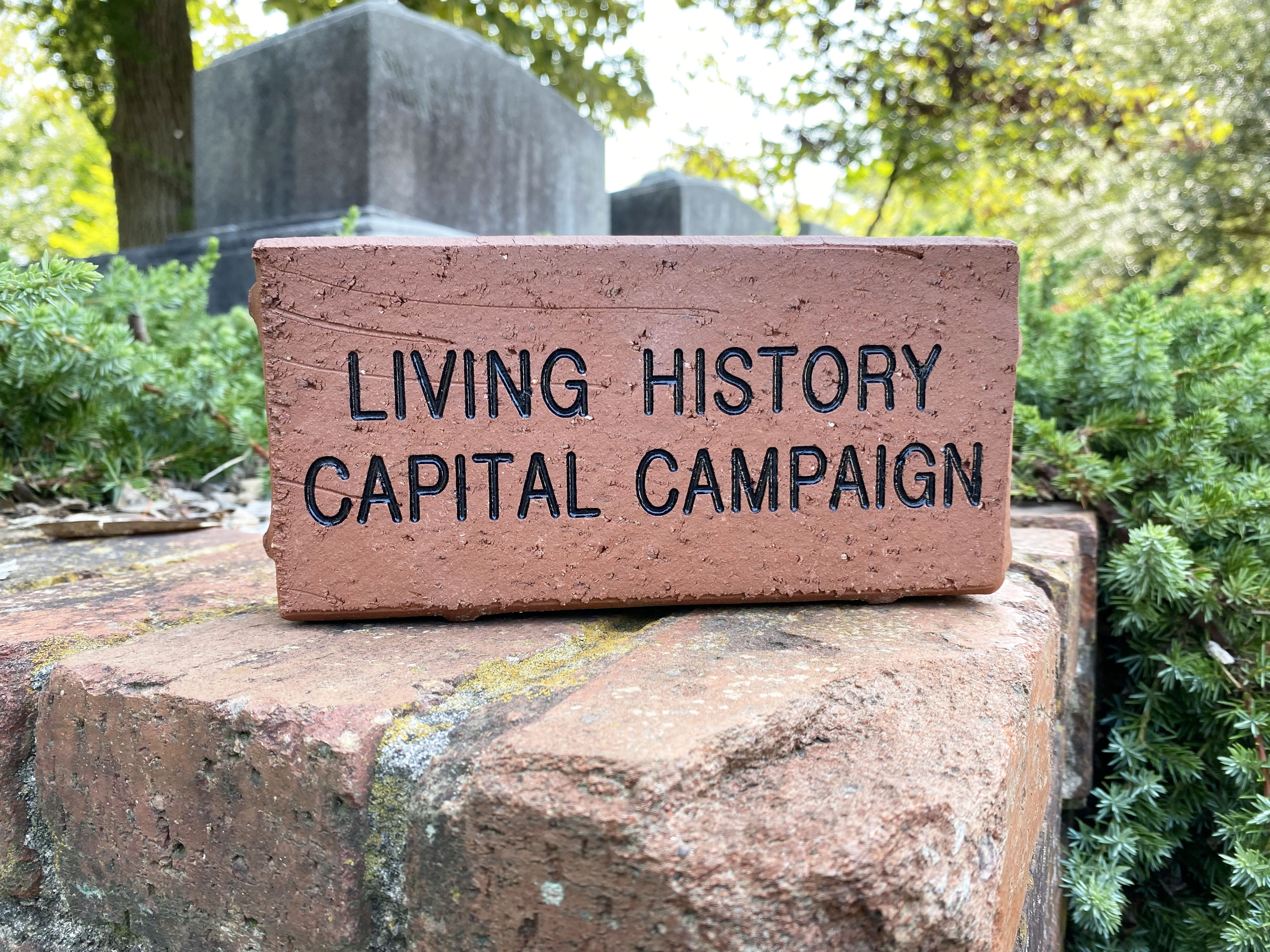 Atlantans now have the opportunity to help pave the way for preservation and restoration at Atlanta's historic Oakland Cemetery for decades to come. As groundbreaking for Historic Oakland Foundation's new Visitors Center nears, the Foundation invites the public to leave a lasting legacy by purchasing an engraved brick to be installed on the public plaza outside the new building's main entrance. Construction on the new Visitors Center is expected to begin later this year, and HOF hopes to have the bricks installed on the plaza by the end of 2023.
4″x8″ bricks and 8″x8″ bricks are available for purchase now at www.oaklandcemetery.com/brick. 4″x8″ bricks can have up to three lines of text and are $250 each or two for $450. 8″x8″ bricks can have up to five lines of text and are $450.
"We're excited to provide this opportunity for friends of Oakland to honor loved ones, remember friends and family, and pay tribute to those who have left their own lasting legacy," said Richard Harker, executive director of Historic Oakland Foundation, "The plaza at the new Visitors Center will give visitors a place to meet and hang out before or after their visit to Oakland."
The Foundation aspires to raise $250,000 through the engraved brick program. The program is part of Historic Oakland Foundation's $12.5 million Living History Capital Campaign, the most significant fundraising effort in the organization's 46-year history.