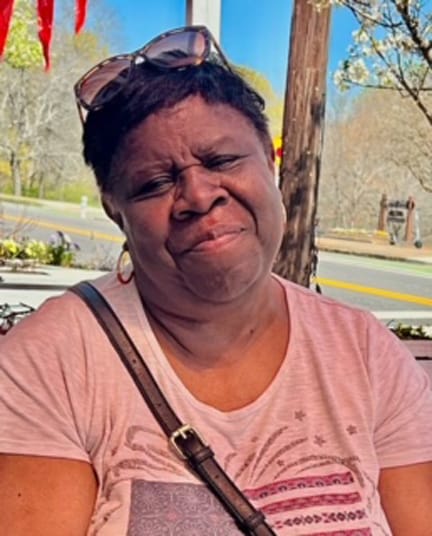 By Deedee Abbott
Some call her Auntie. Some call her Southern Santa. Some call her Miss Betty. But everyone who knows Betty Storne knows that she is serious about being a good neighbor.
For example, years ago, the word spread around the neighborhood that the high school valedictorian planned to skip his graduation ceremony. The young man simply didn't have a suit to wear, and he knew his mother didn't have the money to buy him one. Betty Storne swooped in to help.
"I said, 'tell him he is GOING to be the valedictorian,'" she said, "and I got him a new suit." She also made sure that the boy's mother had a dress to wear. They all celebrated his valedictory together.
Betty Storne moved to Grant Park from Savannah in 1974. "At first, I hated this place. I hated Atlanta period," Storne said. "But as time went on, I met the people. I thought, Maybe this will work." "Now I've been up here 47 years."
Many folks are fortunate that she chose to stay. Storne spent years supporting area schools through formal initiatives like booster clubs. She spent just as many years supporting the neighborhood's children through her own maternal nature.
"I'm always interested in how I can help children," she said. "Even if they're not mine…I want to know how other children can achieve the things my children achieved. Somebody might say, 'Well, that's not your child.' I say, 'That's not the point.' The point is: that's SOMEBODY'S child."
Of course, not all problems can be solved with a new suit. Sometimes children need to know that there is an adult in their corner. Storne remembers one neighborhood boy known to have a difficult home life. When she saw him in his high school's reserve officer training corps uniform, she praised him. The military, she said, could work for him. He took her advice to heart. That boy eventually became a lieutenant commander in the U.S. Navy, but he has not forgotten Betty Storne. He sends her flowers for Mother's Day and Christmas. "He said I encouraged him," Storne said.
One need not be a child to receive Storne's maternal care. If your porch lightbulb is burned out, or if you've left your car open as you rushed into your home, she will step in to help. If you've injured your foot, you may find that your trash has mysteriously made it to the curb by pick-up day. You may even return from your vacation to find that she's had her son mow your lawn while you were away.
Once, Storne was seated on a threadbare sofa while she visited with an elderly neighbor. She took note. Later, while shopping for a sofa and a loveseat for herself, Storne decided the loveseat could wait. She bought two sofas instead, and she sent the second sofa to her neighbor in need.
"I don't really need two large seats," Storne said. "Can't sit on but one at a time. That's how my mama was. She was an advocate for the community. Everyone is moving so fast that they forget about their neighbors." But Betty Storne never seems too busy to be a neighbor.
Storne has supported the Grant Park community as it has grown into the bustling neighborhood that it is today. She gladly welcomes new folks, but she wishes more newcomers would act like neighbors and not merely residents.
"When you become a neighbor, you can talk to each other. You can ask if they need help and keep an eye on each other…that's the kind of neighborhood I want to live in."
Betty Storne has given to Grant Park for more than 47 years. She certainly deserves the gift of good neighbors in return.
The Porch Press recognizes Betty Storne's commitment to Grant Park and to the City of Atlanta. We share the stories of Ms. Storne and other Legacy Neighbors to highlight longtime Grant Park residents who helped form the foundation of this community.
Help us grow the Legacy Neighbor network. If you or someone you know has been a resident of Grant Park area for twenty-five years or more, reach out to join our list, and learn about events and resources: gpeditor@theporchpress.com or medicfire5005@yahoo.com.