By Carlen Ruth Hultgren
The long-awaited work on the Glenwood-Moreland realignment project began quietly amid the COVID-19 crisis. The goal of the project is to align the two sections of Glenwood Avenue at the intersection of Moreland and create a smoother traffic pattern on a busy state road.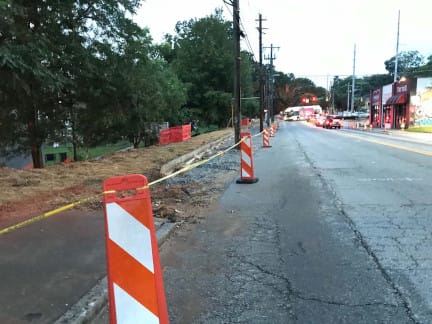 While there was a slight delay after the expected start in April, the decision was made to skip a groundbreaking ceremony in favor of starting the work and finishing the project as soon as possible. The lighter traffic, due to people sheltering in place as well as the summer season, means that it is a great time for the work to get done with minimal disruption for the nearby businesses and residential neighbors.
Currently, the west side of Moreland Avenue is most affected by the construction. The project continues with no completion date yet available.