By Robert M. Sarwark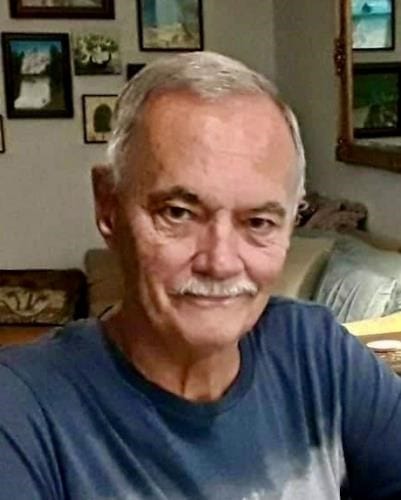 Longtime Grant Park community member Jerald Paul "Jerry" Facenda, 72, passed away peacefully on January 1, 2023, at home in Pensacola, Florida.
Mr. Facenda was born on July 30, 1950, in Portsmouth, Virginia. He was the son of the late Joseph A. Facenda, Sr. and Aloysia "Sissie" Facenda. He was a 1968 graduate of Portsmouth Catholic High School and attended Virginia Polytechnic Institute and State University (Virginia Tech), in Blacksburg, VA. A resident of Grant Park from 1980 to 2017, Jerry retired from the telecommunications industry and then operated the Hill Street Resort Bed & Breakfast before moving to Pensacola. He enjoyed cooking, baking, gardening, entertaining, and raising many loving pets, including Lucky (dog) and Kitty (cat).
Jerry and his spouse, Michael V. Jennings, were partners for over 45 years; they were a committed couple for many decades and married when it became legal nationwide in 2015. They are both well remembered to this day for their fundraising and charitable work for the HIV-AIDS community in Atlanta. The couple are also credited with introducing, in the 1980s, two celebrated elements of the Mothball (Grant Park's annual fundraising gala): the drag show and the themed costumery. Both traditions were offshoots of their substantial HIV-AIDS fundraising work and continue to this day.
Jerry was pre-deceased by his parents and by his brother, John B. Facenda of Portsmouth, VA. Other survivors include brothers Julian F. Facenda (Darrell) of Norfolk, VA; Joseph A. Facenda, Jr.; and James F. Facenda, both of Portsmouth. He is also survived by many loving in-laws, nieces, nephews, cousins, and a host of longtime friends, including many of his neighbors – who became dear friends — in Grant Park and Atlanta at large.
Current GPNA president Catherine W. Manci, who purchased her home from Jerry and Michael in 2017, shared in the recognition of Jerry's positive influence on the community. "Jerry's legacy continues to inspire," she said. "When we purchased our house, Jerry and Michael invited us over to show us a bit about [its nuances]. What really ended up happening is they took us under their wing and shared everything about the community and the neighbors. They ended up inviting us to their going-away party and essentially gifted us all the deep relationships that they had built. They gave us those friends as well."
A memorial service was held on January 28 in Pensacola. Memorial donations may be made to a charity of your choice. Condolences can be expressed at www.fcfhs.com.