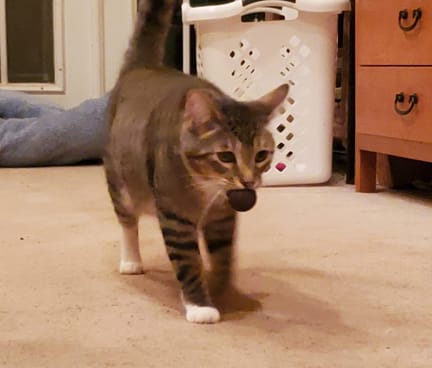 By Fraser Fur Kruse
Hi, my name is Fraser Fur and I am two years old. I have a brother named Sunny Fur. One of my skills is ball chasing. I watch the ball, then I chase it! Once I catch up to it I bat it down! After that I put the ball into my mouth and bring it to the humans to toss agen [again].
My brother Sunny's skill is tree climbing (he loves tree climbing). I don't know how he does it. He also loves pets [getting petted], I don't know why. He'll guest [just] sit there until he gets bord [bored]. I coln't [couldn't] stand pets, just go with the ball.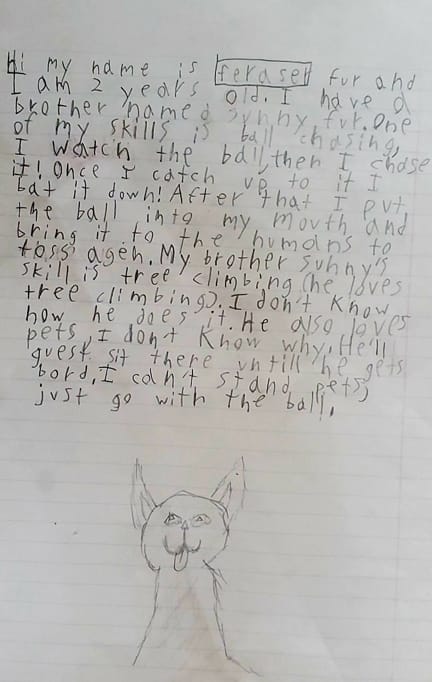 P.S. – The original version of this article was actually written by my human brother, Milo Childs, who is nine years old. He also drew my portrait.