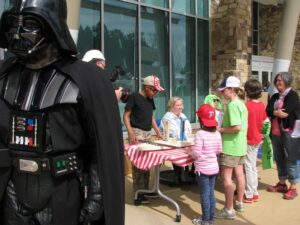 By Caitlan Cole
DESIGNORAMA, Charles R. Drew Charter School's annual family-friendly celebration of inventing, making, and creating, will take place on Saturday, March 18 from 3:00pm to 6:00pm at Drew's Junior and Senior Academy in East Lake. A hybrid of a maker fair, an art festival, a science center, and a tech convention, this one-of-a-kind event will be packed with interactive activities for all ages as well as demonstrations and showcases that are sure to impress. DESIGNORAMA brings together unique local businesses, technology gurus, educational institutions, and makers of all kinds—from movie set designers to video game developers to pastry chefs—to share their work and inspire others to pursue their own creativity.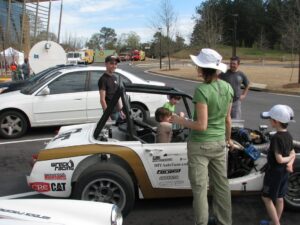 The theme of DESIGNORAMA 2017 is "User Experience" and will feature products and services designed and innovated with the end user in mind. User experience attractions for every interest are in the works for this year's event, from virtual reality simulations to exhibits on designing for dogs. An "Autos Through the Ages" car show also will be part of the festivities to demonstrate how vehicles have changed over time to meet the needs of each new generation of drivers.
Drew Charter School is proud to host DESIGNORAMA in affiliation with the Westminster Schools and the Atlanta Science Festival. This event is free, open to all, and will take place outdoors on Drew Charter School's Junior and Senior Academy campus, located at 300 East Lake Boulevard, Atlanta, GA, 30317.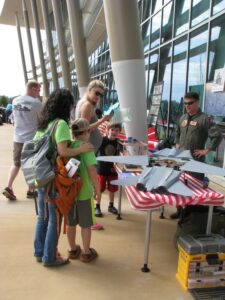 If you would like to participate as a demonstrator, vendor, sponsor, or auto show contestant, please visit www.steamatdrew.weebly.com/designorama for more information and to register. If you have any questions, please contact event coordinator Greg Robbins at greg.robbins@drewcharterschool.org.