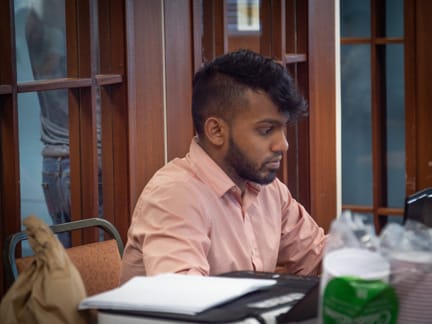 By Carter Peatman
The recently formed East Atlanta Chess Club meets every Wednesday at Branan Towers, 1200 Glenwood Avenue, in East Atlanta Village. They hold a weekly rated tournament from 6:00pm-10:00pm, as well as free play for those players who want to play casually. All ages and skill levels are welcome. Children under 12 must be accompanied by an adult.
East Atlanta Chess Club is hosted by Carter Peatman and Deepak Aaron and presented by East Atlanta Community Association (EACA), with help from East Atlanta Business Association (EABA) The organization is actively looking for sponsorships.
The next weekend tournament will be the East Atlanta Chess Championship 2, held at Branan Towers on Saturday, April 22. For entry details and deadlines, please visit the website: www.wolfchess.org/eastatlantachesschampionship.
If you are interested in sponsoring, or have any other questions, please contact: peatmanc@gmail.com.