By the Grant Park Conservancy Staff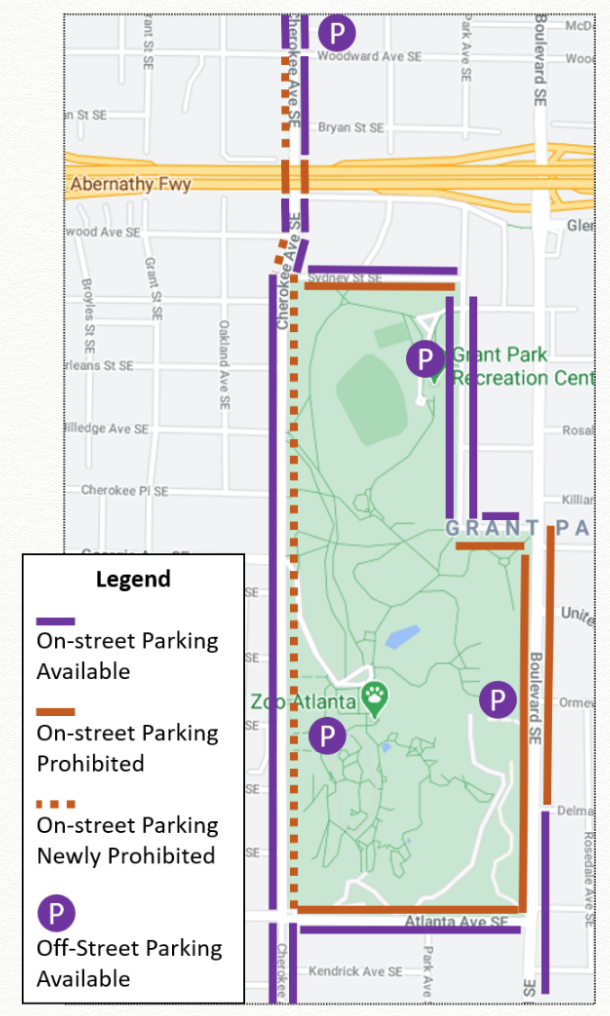 As part of the Mayor's Action Plan for Safer Streets, the Atlanta Department of Transportation (ATLDOT) is announcing plans to install an interim bike lane on Cherokee Avenue.
Starting as soon as May 14, ATLDOT will begin installing Bike Lane/No Parking signs and concrete barricades along Cherokee Avenue on the Grant Park side of the street.
People visiting the Park and the Zoo will be directed to either 800 Cherokee Avenue (Zoo parking lot) or 739 Boulevard (Gateway parking deck). This new parking restriction will become permanent with the final stage of the bike lane implementation (expected in mid to late 2021).
For more information, email ATLDOT@AtlantaGa.gov, or visit their site at https://grantparkconservancy.wildapricot.org.