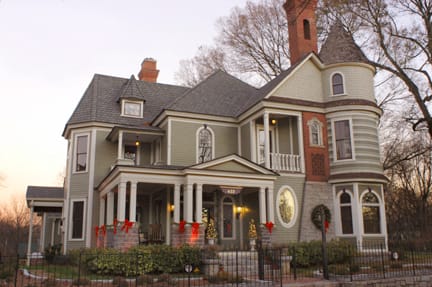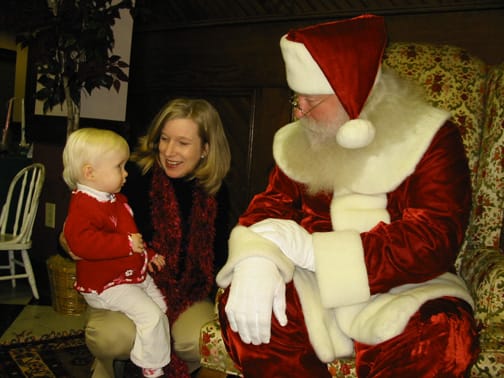 By Sonia Fuller
For more than 30 years, Grant Park residents have welcomed visitors from near and far to their historic neighborhood for the much-anticipated Grant Park Candlelight Tour of Homes. Taking place this year on Saturday, December 10 and Sunday, December 11 from 6:00pm to 10:00pm, this unique tour showcases eight to 10 homes each year, usually representing a myriad of architectural styles including renovations and new homes built to reflect the historic character of the neighborhood.
Grant Park is Atlanta's largest historic district with homes built in the Victorian, Craftsman, Italianate and various other styles from the turn of the 20th century. As diverse as the design of homes, so are the decorating trends. Each home, viewed by candlelight, possesses its own grand flair and holiday decor.
"The Candlelight Tour of Homes is one of my favorite events of the year and the unofficial marker of the beginning of the holiday season," said Margaret Kaiser, State Representative of Georgia House District 59, the district that includes Grant Park, and a former tour homeowner. "I love seeing the neighborhood festively decked out and sitting on my front porch listening to the carolers singing holiday favorites and hymns."
Visitors are encouraged to come an hour early each evening to St. Paul United Methodist Church, which houses the ticket booth and serves as the first stop on the tour. Tour goers may find that special, out-of-the-ordinary gift at the Artist Market, which is returning to the area just off the sanctuary. It will be open from 5:00pm to 9:00pm on Saturday and 6:00pm to 9:00pm on Sunday. Also on Saturday, Evenings at St. Paul presents from 5:00pm to 7:00pm caroling hayrides as well as visits with Santa, sponsored by the Grant Park Parents Network.
At 5:00pm on Sunday, visitors will enjoy the fabulous St. Paul choir as they perform a Candlelight Christmas Concert. Each night features a bake sale and complimentary hot apple cider and hot chocolate to keep tour goers nice and warm.
Plan now to be a part of this festive holiday celebration that provides funds to three of Grant Park's nonprofit organizations–St. Paul United Methodist Church, the Grant Park Cooperative Preschool, and the Grant Park Parent Network. You can help by making sure our neighborhood is looking its best by volunteering during the weekend or just by inviting your friends to the tour. Tickets are $15 each in advance and $20 per ticket when purchased the weekend of the tour.
To purchase tickets, to volunteer, or for more information, please visit www.CandlelightTourofHomes.com, or call St. Paul at 404-688-7501.