By Guilherme Shakespeare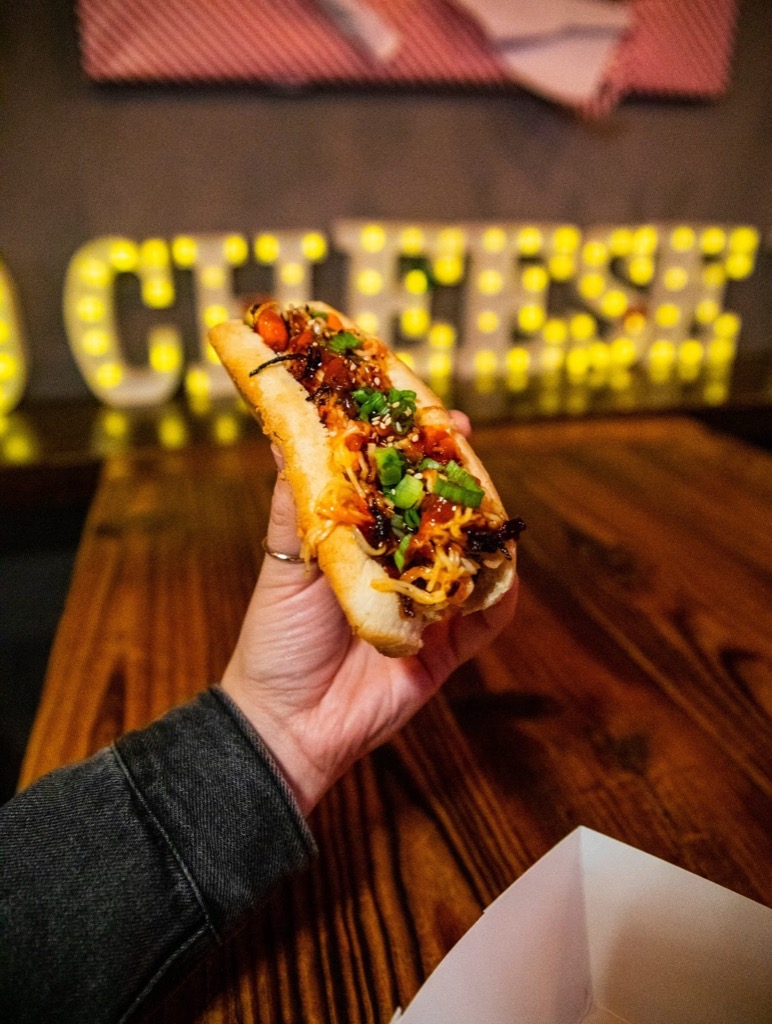 As reported recently by the Porch Press, the latest addition to East Atlanta Village's exuberant food and entertainment scene, Southern Feed Store, is this year's Summer Shade sponsor. The six-stall mini-food hall and live music venue, which takes its name from the feed store that occupied the building from 1927 until the 1940's, has been delighting customers since the turn of the New Year.
Opening shortly after the Summer Shade festival, will be Korean street food specialists, TKO. Short for "The Korean One," and originally founded in April 2021 as a pop-up, TKO's menu will feature Bulgogi, Korean Fried Chicken Nuggets, Kimchi Fried Rice, Shrimp Baskets, a Volcano Hot Dog, and more. Guests can grab food from the restaurant and enjoy it in the food hall's communal seating area or take it to-go.
Chef Lino Yi's explains, "Much like my own upbringing, I'm forming a bridge between Korean and American cultures and traditions…growing up, our Thanksgiving dinners had turkey and gravy as well as Korean BBQ and kimchi. There is an amalgamation of new and retro called "Newtro" in Korean culture. It's modernized retro, which is something I also want to represent in my food. I want to show respect for the rich history of both Korean and American food, but I want to modernize them with new techniques and ingredients." Chef Aaron Phillips of Lazy Betty, Juniper Cafe as well as the forthcoming Humble Pie, and Atlanta beverage industry vet Carl Van Tyle Gilbert, also co-owner of Juniper Cafe and Humble Pie, serve as partners in the new venture. TKO will be open daily for lunch and dinner, and for late night on the weekends.
Woody's inimitable cheesesteaks, Gyro Gyro's Greek delicacies, Waffle Bar's rich and delicious chicken and waffles, and Buteco's exotic Brazilian spirits and coffee are currently open daily. Continuing its tradition from the Grant Park location, Buteco also presents Atlanta's finest live music, including weekly karaoke on Monday, and open mic on Tuesday nights. Keep your eyes and ears peeled for traditional Brazilian samba on Friday, August 5, and Saturday, August 20. Saturday, August 13, Athen's ensemble "Bichos Vivos," return, performing "forró," a popular musical genre traditionally associated with northeastern Brazil.