By Carlen Ruth Hultgren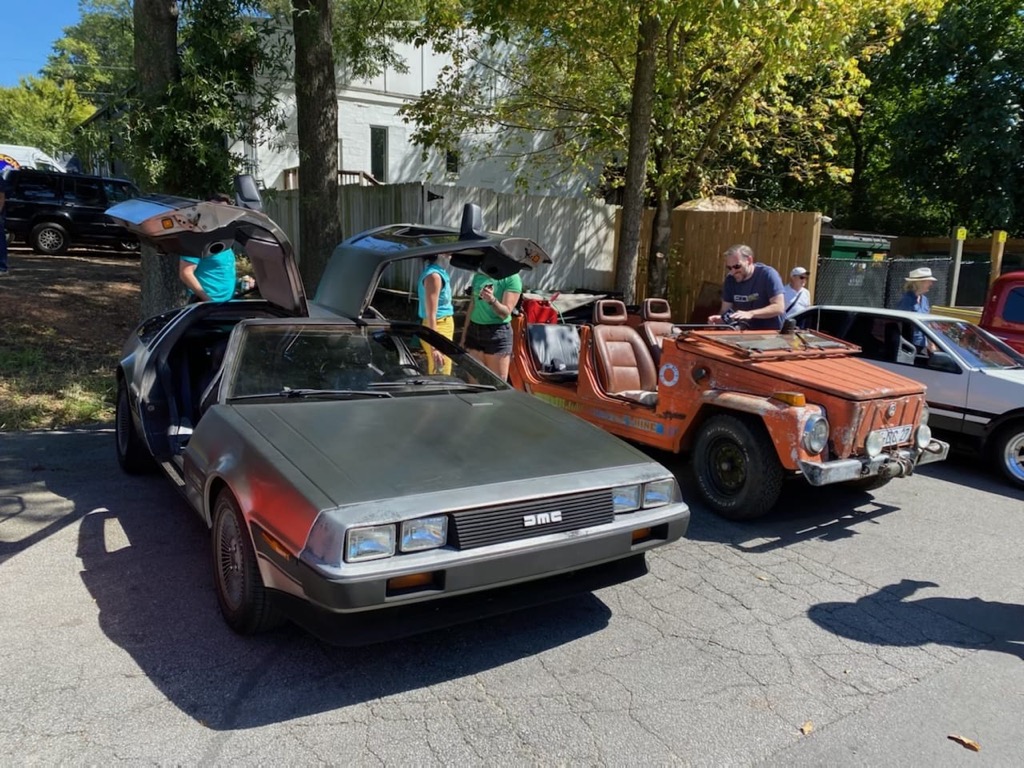 Besides the neighbors, attendees, artists, and sponsors, there were actual winners of contests at the Strut this year.
The Rum Cake Bake-Off first prize, the Golden Whip went to Jaime Mortimer with her Pineapple Upsi-Daquiri Cake which was totally vegan! Second prize winner of the Silver Whisk was Megan May with her Butter Rum Cake. Third place, and winner of the Bronze Beater, was Randall James with Oh No I Have Cake on My Tie, a Marble Rum Cake with Mai Tai Syrup.
The following contestants all received an honorable mention. It was a close race and all contestants knocked it out of the park. Celestine Cookson, Emily Ragsdale, Freya Sargent, and Tabitha Press.
In a blast back to the 1980s, this year's winner of the Roll your Strut, classic car parade was Tom Stearns' 1981 Delorean DMC-12.
And back by popular demand, for the third year was the Leaf Blower Madness. In an upset, first-time winner Andrew Maher took home the Golden Leaf Blower for 2022.