By Chase Miller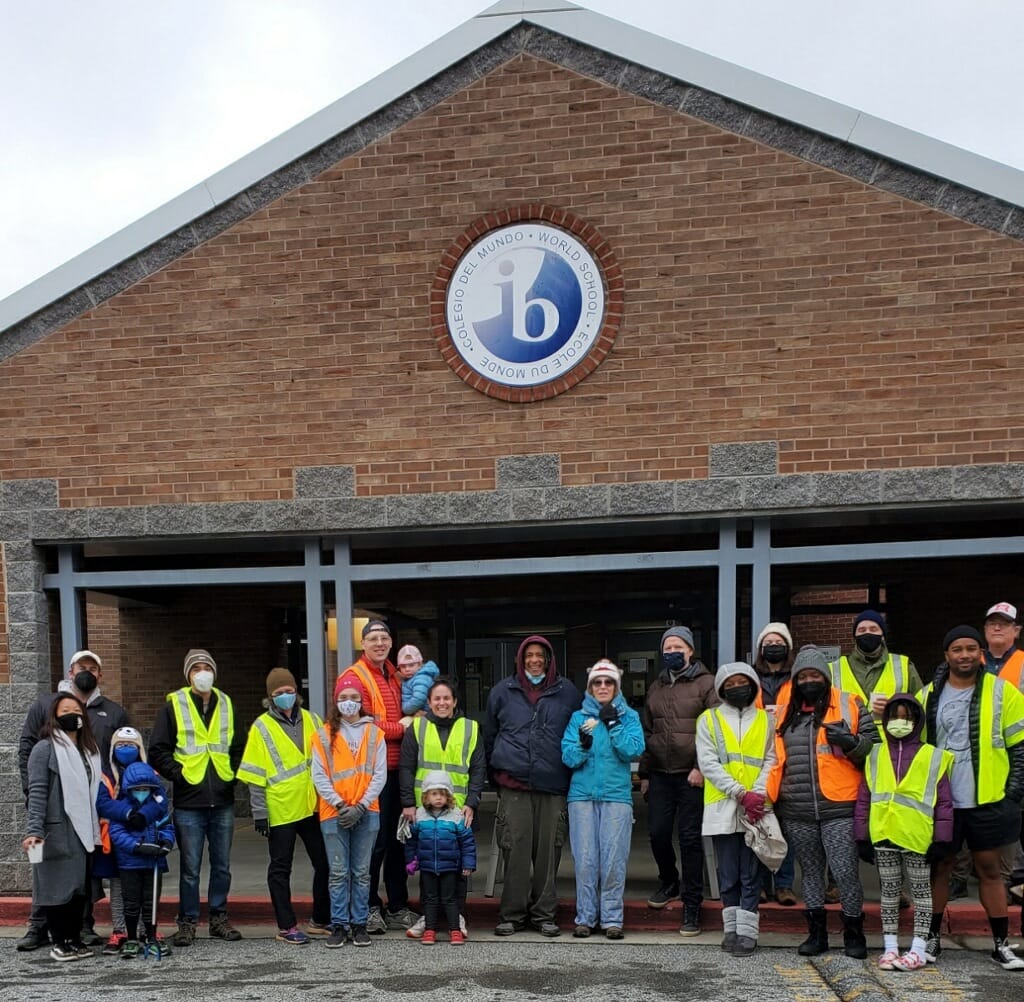 On Monday, January 17, over 30 East Atlanta Community Association (EACA) members came together to honor Dr. Martin Luther King Jr. in a Day of Service for East Atlanta. Families, friends, and neighbors of all ages picked up over 20 bags of trash next to the Glenwood Avenue and Maynard Terrace exits off of I-20, and tidied up the Bouldercrest triangle. The rock wall across from Burgess Peterson elementary school, which was previously covered in graffiti, was given a fresh coat of paint.
Despite the frigid temperatures there was no shortage of volunteers. Many thanks to all of those that came out to make the day a success. A special thanks to Vic Thomas, Dawn Rivera, and Michelle Rice for their efforts in planning and organizing the day. EACA will continue to host Days of Service throughout the year so if you missed this one, there will be more chances to get involved in the future.
If you have ideas for our next day of service or would like to help to plan it, please reach out to president@eaca.net. For more about the EACA mission and how it serves the community, visit eaca.net.