By Michelle Rice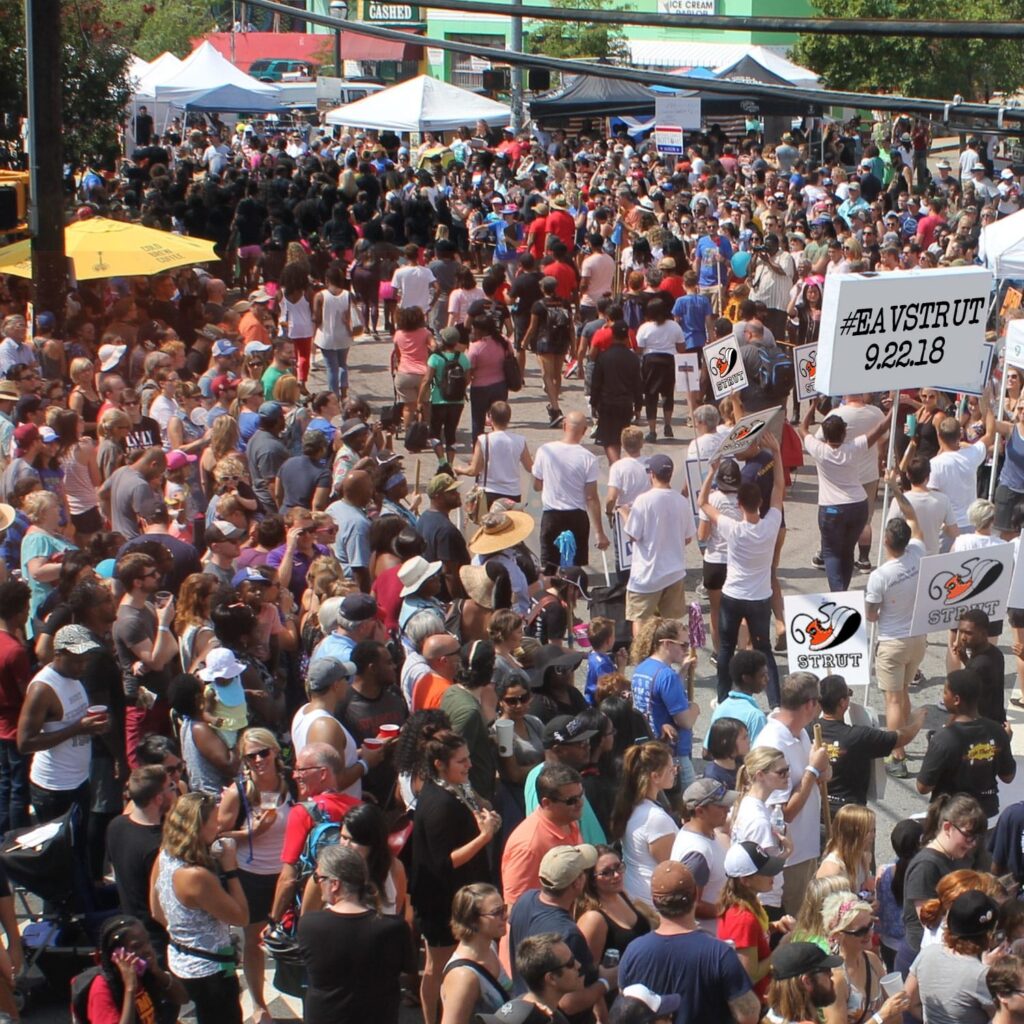 The East Atlanta Strut will be here before you know it! And this year the Strut is offering a day and a half of fun. Mark your calendars for Friday, September 27 and Saturday, September 28. On Friday night it's the return of the "Roll Before You Strut" classic car show, headquartered at Motor City South (1326 Glenwood Avenue). The Roll will include live music and a special event organized by the East Atlanta Beer Fest. Contact Mike at Motor City South (404-525-8116) for details on how to register your car for the Roll. Watch the Strut Facebook page for more details on the rest of the Friday event.
On Saturday, September 28, the East Atlanta Strut takes its turn in the Village from 11:00am until 9:00pm, with 100 artist booths, live music on two stages, comedy on the Midway stage, and of course a great variety of food and beverages available on the street and in East Atlanta's great restaurants and bars.
Giant Big Wheel racing will return, as well as the festival train. New this year are giant hamster balls for adults, music in the kids' area, and some other surprise games for adventurers of all ages. Don't forget to find your viewing spot (or join the marchers) for the famous Strut Parade at 2:00pm.
The Strut is a nonprofit run completely by neighborhood volunteers, and proceeds go back into the neighborhood in the form of grants—more than $40,000 after last year's festival—and special events such as the 2019 July 4 fireworks.
The Strut always welcomes volunteers and sponsors. Go to eastatlantastrut.com for more information or volunteers@eastatlantastrut.com, sponsorship@eastatlantastrut.com, or info@eastatlantastrut.com for details.