By Christy Pensinger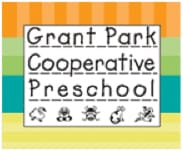 Grant Park Cooperative Preschool will host TWO summer camp options this year! They will offer their regular preschool-aged summer camps that will be held at the Grant Park campus and they have added a second summer camp option for school-aged children that will be held at their Cabbagetown campus.
Registration for both summer camps is going on now and will continue until all slots are full.
Details and registration information can be found at http://gpcp.org/info/108741.
For preschool-aged children, there are three summer camps you can sign up for with the option to attend three days a week (Monday, Wednesday, and Friday), two days a week (Tuesday and Thursday) or all five days. For school aged children, there are seven one-week sessions of summer camp. The themes of each camp range from Farm To Table Camp and LEGO Camp to Swim Camp and Sustainable Art Camp.
About GPCP: Grant Park Cooperative Preschool is envisioned as a community of learners comprised of children, parents, educators and community members. Our school is distinct as a cooperative that values integral parent participation. We serve the diverse populations of historic intown neighborhoods such as Grant Park, Cabbagetown, and surrounding areas.
Our school's identity is framed by substantive commitment to advocacy for young children's right to high-quality education and joyful childhood. We foster an atmosphere of mutual respect in an enriched learning environment supported by many forms of parent participation.