We're working on something...
Sorry, we're in the process of refreshing the site to make it a better experience for you. If you'd like to know when we come back please subscribe to the Porch Press Extra by filling out the form below. The Extra is the quickest way to get updates from the Porch Press.
And yes, we hate spam too!
Latest content
While you're waiting on us to return here's some of our latest stories.
---
East Atlanta Library Patrons elected new Friends of the Library Board
---
Local Prizes Up for Grabs in Final Weeks of BeltLine Membership Drive
Click to view slideshow.
By John Becker
The 2016 Atlanta BeltLine Partnership (ABP) Membership Drive is in its final weeks and will culminate with three lucky individuals receiving three unique prizes that BeltLine lovers will appreciate. The drive's purpose is to encourage new ABP memberships, with funds going toward enabling construction of new trails, engaging the community, and empowering residents.
If you've noticed the whimsical, six-inch-tall doors that dot the city, you're familiar with the first reward: a custom-commissioned Tiny Door from local artist Karen Anderson of Tiny Doors ATL. The first installation was in the Krog Street tunnel and there are several others scattered on and around the BeltLine. Local company Mountain High Outfitters also donated a Mantra fixed-gear, single-speed bicycle to help one winner enjoy the BeltLine and join Atlanta's burgeoning cycling community in style. Perhaps most interesting, one individual will get to lead the 2017 BeltLine Lantern Parade with the Krewe of Grateful Gluttons, the organization responsible for local marches in Inman Park, Grant Park, and Little Five Points. The 2017 Lantern Parade will start at the beginning of the Eastside Trail and march on with the recipient at the helm.
These localized prizes will be given to individuals who joined the Atlanta BeltLine Partnership, the organization charged with raising private funding for the growth and development of the trail, between November 16 and December 31. While this year's drive will end with 2016, everyone is encouraged to join year round.
Funds go to efforts such as completing the BeltLine, including the extension of the Eastside Trail, adding parks and enabling public tours, fitness programs, and special events. ABP is behind the Old Fourth Ward Fall Festival, the Run.Walk.Go! Race Series, and the BeltLine Bus Tour Program. It also seeks to empower BeltLine residents through workforce development, advocating for affordable housing policies, homeowner education workshops, and free health initiatives.
Memberships are available at www.buildthebeltline.org, ranging from $45 to $500, and can be given as gifts. If you're a BeltLine believer, or know someone who is, this could be the perfect present to help you or someone else, become a part of the project's development.
---
Battle Tours Ring in the New Year in East Atlanta Village
By Henry Bryant
On December 31, take a break from the holiday hubbub and go on a walking tour through an important piece of American history in East Atlanta. It's an easy walk along the Union Army's front lines and in the surrounding area where the Confederates tried for a surprise attack. You may know the outcome but find out how it happened and learn about the men who fought and died here on a very hot day in July 1864. Hear about the interesting history of this unique part of Atlanta from before and after the Civil War. You'll have plenty of time to enjoy the tour and even brunch or lunch in East Atlanta Village before ringing in the New Year later that evening. Advance tickets are required and available at www.batlevent.org.
There are two more tours coming up that bring variety to the BATL organization's tour schedule. On January 21, 2017, they are offering their popular Bicycle Tour of the Battlefield, an easy guided expedition on an eight-mile route visiting various sites. In February they are planning a woodsy hike to the Terry Mill Run which played an important part in the Battle of Atlanta. All of the tours are listed on the BATL website at www.batlevent.org. The February tour details are still being fleshed out and the date will be announced on the website. You can go there or call 404-377-6148 for more information.
---
Suspect in Alexan Murder Arrested
By Carlen Hultgren
Police have arrested a man allegedly behind an East Atlanta Village burglary turned killing, which has rocked the community. The Atlanta Police Fugitive Unit arrested Jeffries Anderson, 36, on a murder charge in the death of Alex Newton, 30, on November 23. He was connected to the crime by DNA and through Crime Stoppers tips, police said. Police said he may be responsible for other burglaries in the area and that he had served 12 years in prison for manslaughter. Investigators don't believe Anderson was after anything in particular at Newton's apartment.
On Monday, October 31, Alex Newton, returned home for lunch at the Alexan EAV, an apartment complex on Metropolitan Avenue in East Atlanta Village (EAV). He saw his apartment door was broken, and upon entering, came upon a burglary in process. The burglar had a gun, the two fought, and it ended with Newton being fatally shot. Emergency medical teams also responded but the victim was already deceased. There was a witness to the crime who was helpful to the police in putting together the chain of events.
On November 1, Atlanta City Council Member Natalyn Archibong (District 5, which includes East Atlanta) called an emergency meeting held at Branan Towers, with the sole purpose of discussing public safety concerns following the crime. This meeting included the command staff of APD, a representative from Alexan EAV, East Atlanta Community Association (EACA) officers and members, as well as neighbors from the apartment complex and the East Atlanta community at large.
It was an informative meeting. Council Member Archibong closed it with her thanks to all who attended. Her final words summed up the most important aspect of the meeting, "We care … and we are all in this together. East Atlanta is a very, very strong community. We care about our neighbors. We are going to get through this together. We have stood strong and will continue to stand strong."
 The East Atlanta community would like to commend Council Member Archibong for putting the meeting together and the APD, who have been working with Trammel Crow to develop a safer environment at Alexan EAV, as well as the East Atlanta area in general, where crime has gone down significantly in recent years. East Atlanta also extends its sincerest condolences to the family and friends of Alex, and all share in the sadness it has brought to the area.
---
Bring In New Year's Eve with a Boom in EAV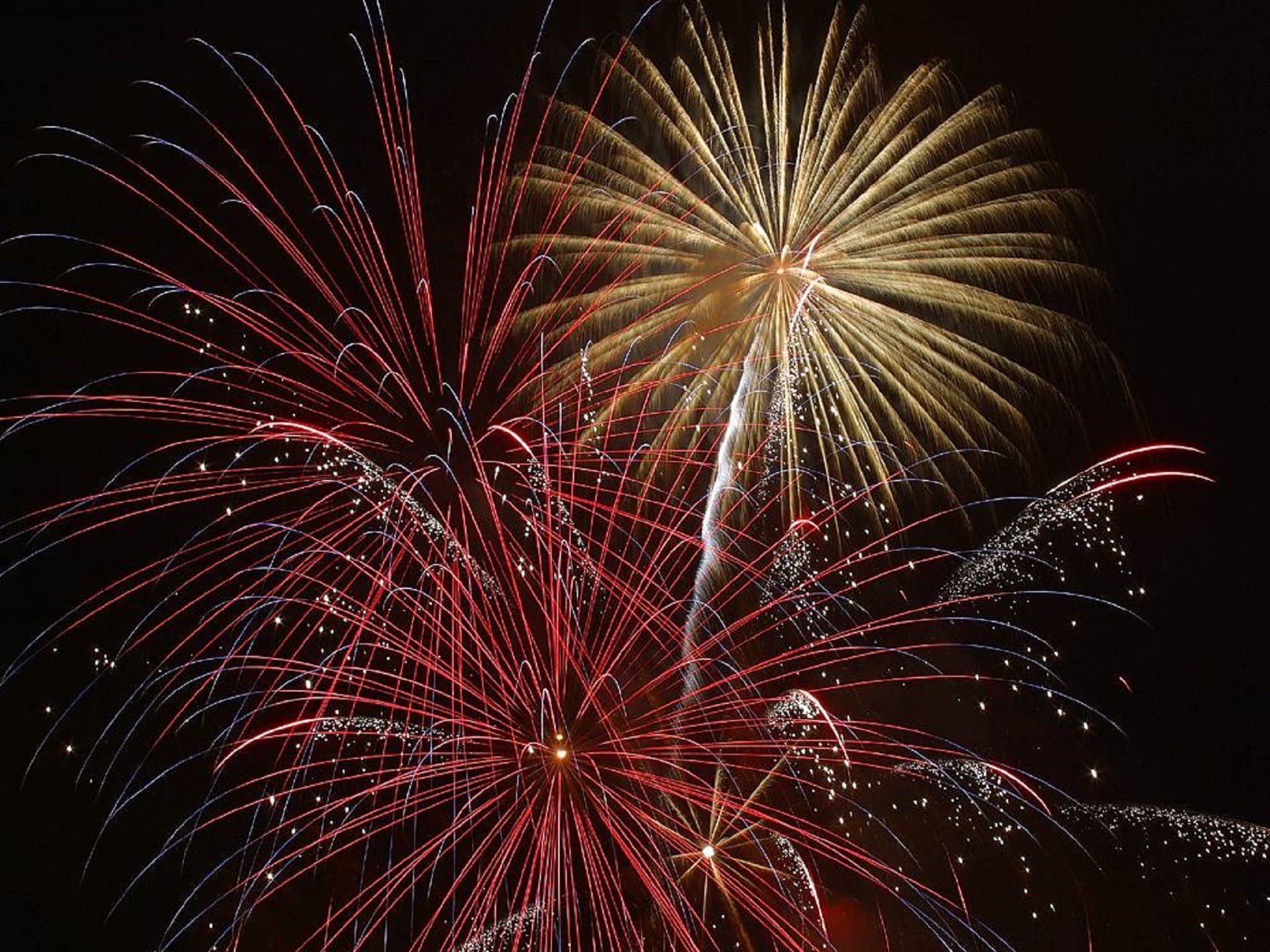 From the people that give us the Beerfest every spring, the East Atlanta Foundation (EAF) is now hosting the first annual New Year's Eve Public Fireworks Display and Fundraiser. Join your neighbors and friends on the last day of the year, from 9:00pm to 1:00am for yet another fun neighborhood event. The pyromusical fireworks will be held at midnight in the parking lot at 1321 Glenwood Avenue. There will be a partial street closure on Glenwood Avenue to Patterson Avenue for approximately three hours during the event. The fireworks will last 10 to 12 minutes.
More details and associated events in the area are forthcoming. For the latest info, please see the Atlanta Beerfest Facebook page at www.Facebook.com/eastatlantabeerfest.
---
EACA Meeting Minutes – November 8, 2016
EACA Meeting Minutes – November 8, 2016
The meeting was called to order on November 8w at 7:05pm by President Lewis Cartee.
2017 EACA Officer Nominations: All offices are up for nomination for 2017. Henry Bryant helps with the nominating process and if someone is interested in a position, they can email henry at nominating@eaca.net. In December the NPU will hold a separate election for 8 delegates to the NPU-W board. These nominees do not have to be a member of EACA but must live within the EACA boundaries.
Holiday Potluck: Our annual EACA Holiday Potluck will be held after next month's meeting. During the meeting we will elect 2017 officers but will try to keep the business side of the meeting short. Please bring a side dish to share with other community members. EACA will also be adopting another family for the holidays. Look for sign-up in newsletters in the coming month.
Vigil for Alex Newton: There will be a vigil for Alex Newton, the young gentleman who was murdered at the Alexan on October 31, on Thursday, September 10 at 6:30pm in the Argosy greenspace. Speakers will be begin at 7:00pm. We invite everyone to come together as a community to try to heal from this senseless act of violence.
East Atlanta Foundation New Year's Eve Fireworks: Jonathan Barhite made a short presentation about potential NYE fireworks display sponsored by the East Atlanta Foundation (East Atlanta Craft Beer Festival). Currently they are seeking the proper permits and will have an update at the December meeting. The fireworks are planned for the B&W & Secret Spot lots and there will be a partial street closure on Glenwood to Patterson for approximately 3 hours during the event. The fireworks will last 10-12 minutes. The EAF is looking for support from the community to proceed. Questions: Is the drought a concern? No the site will be watered down completely and the Fire Department will be on standby. Can we get Uber/Lyft involved to help cut down on parking needs? Both have been contacted about working out a deal. How many people can attend and where will people stand? Attendees will be able to see the fireworks from most locations in the village. Trying to reserve the Dollie's lot specifically for Branan Towers residents. Also working with businesses to stage the event in their parking lots. There will be no alcohol sold at the event but will likely be hot chocolate and snacks available. Jonathan asked for a motion of support from the members. Motion was approved and seconded.
Foresight Augmented Reality – FAR presentation: David Furukawa, a blind East Atlanta resident, was struck by a car in 2013 while walking his son to school. While in the hospital recovering from his injuries, a friend stopped by to talk to him about ways to make mobility simpler and safer for the blind. One big issue for blind people is locating buildings. David's friend, Chris, is an electrical engineer and thought they could use beacon technology to designate doorways and spaces inside businesses so people that are blind or have low vision could navigate neighborhoods. Together they created the company Foresight Augmented Reality (FAR) and have built a smart phone app that works with beacon technology to alert people to businesses and help them navigate inside as well as exit during an emergency. Currently they are piloting the app with three East Atlanta businesses: Argosy, East Atlanta Copy Center and Village Fitness. There are advertising opportunities available through the app and it can even read a full menu of services or offerings to the user. Right now the app is in beta testing but it has been submitted to the app store for distribution. The app is provided free to the user. Businesses will pay to be a part of the app on a subscription fee basis and are currently being offered a year's subscription for $299. Questions: We have a lot of turnover in businesses in the village. How would you track that to keep the village saturated with beacons? Should work with the building owners so that beacon can be maintained if the business shutters. Currently there are beacons deployed in Virginia Highlands, Centennial Park and Riverside. Hoping to install in stadiums, hospitals, hotels in the future. Gaining some media attention right now for the app. What about public places like libraries? A phase 3 rollout is planned that is includes more public places. The problem with getting public place installation expedited is dealing with government and committees. Title 2 of the ADA says the government has to consider all accessibility options presented to them but that process can take time. When citizens show that they want the option, it is easier to sell to the government entity. If the EAV is the pilot for the app release, what would it take to make it happen? There are some non-profits in the neighborhood who provide grants for things like this. Suggestion from community member is to try to tie it to an art walk or establish beacons in public places like cross walks and points of interest (historical markers) that tell the story of the location via the app.
Land Use and Zoning -391 Monument Variance, Andy Schneggenburger: Increase maximum allowable square footage of a detached garage or workshop. Will go from 30% of main living space to 68%. NPU-W voted 11 in favor, 1 abstention. Residents provided a presentation on the proposed building. They have the neighbors' buy-in and they have plenty of room in their existing space for the structure. Motion made to approve. Seconded. Approved – 17 Opposed – 0 Abstained – 0.
Housing Affordability in our NPU: Andre Dickens, council member at large, introduced legislation this week that calls for more affordable housing in the Beltline study area which includes Ormewood Park and Grant Park. The NPU will likely vote on this because it is a zoning issue. Andy would like EACA to weigh in on this legislation even though we are outside of the study area. He would like us to support a value statement for future multi-family developments. He will provide more information in the upcoming months but please call Councilperson Archibong regarding your support over the recently introduced legislation. Comment from community members – the council is using $38K as the median income for affordable housing and this is too high for our area. The city is in the middle of rewriting the zoning codes so now is the time to weigh-in with our councilperson on any issues that need to be addressed.
Canopy Conservation from Trees Atlanta and Conservation Fund- Christina Gibson and Shannon Lee: The Conservation Fund assists City of Atlanta Parks and the Beltline organization with land acquisitions. They buy the land on behalf of these agencies but they do not hold the land in trust. Right now is it is imperative that we figure out how to protect our city from massive tree loss. Shannon is asking for support to change the Tree Recompense Fund distribution. The Tree Recompense fund is generated by fees paid when trees are cut down in the city. Currently, the money can only be used to plan new trees. The new rules would allow the purchase of land lots of older growth trees. Please contact Councilperson Archibong with your support. The bill number is 16-0-1353 and is called the Forested Land Preservation Amendment. Link to Saporta Report article on this issue. Trees Atlanta is offering free shade trees this fall and winter for your front yard. Contact Alex at Trees Atlanta. alex@treesatlanta.org. Current the city of Atlanta has 48% tree canopy. The Office of Sustainability would like to maintain a 0% canopy loss over time. Recently Trees Atlanta worked with Georgia Tech to quantify the existing tree canopy in Atlanta. Link to Urban Tree Canopy Study The above local legislation, Forested Land Preservation Amendment, is important to maintaining and improving the existing canopy. Please contact Council Member Archibong with your support. Please also report any illegal tree removal to the COA arborist. Tree removal requires a permit and that permit should be with the company removing the tree.
Closing remarks: The Neighbor in Need gala raised $16K for emergency senior home repairs in East Atlanta. Thanks to all the community members and EACA members for planning and supporting this event. EAVOWEEN – This year marked the largest attendance for EAVOWEEN ever. There were some safety concerns during the event and the committee is planning to address these concerns for next year's event. Partial street closures are an option as well as crossing guards.
The October Minutes and Treasurer's report were approved. The meeting was adjourned at 8:20pm.
---
Carl Hall, 1951-2016
By Henry Bryant
For years and many Porch Press deadlines, I had thought that I should  walk two doors down to interview my friend and neighbor Carl Hall. His "job" was an interesting and important one and would have made a good story. Now almost a year after his unexpected death from cancer on February 2, 2016, I did not want the year to close without telling a little bit of that story on these pages to at least mark his passing.
When Carl and his former life-partner, Frank Hannaway, moved to East Atlanta in the early 1980s it was quite unusual to have a professional classical musician move to the recently redone fixer-upper in a neighborhood that was still rough around the edges. Frank, who met Carl in Florida where they both lived and worked as musicians said of Carl last year that he was "a sweet person and a blessing on this earth." That was true, and it made him fit right in on this street, especially since he also had a certain grit. Frank and Carl were together for 17 years, much of it in East Atlanta. John MacGregor has been Carl's partner and my neighbor for the past 15 years. John and Carl enjoyed a full life together, and at the end John saw him through the illness.
Carl grew up in Central Florida and knew by the 7th or 8th grade that he wanted a career in a Symphony. By the 9th grade, he had become a member of the Lakeland (Florida) Symphony. After college, he became the Second Flute, then Piccolo and then Principle Flute in the Florida Orchestra in Tampa. In 1984 he moved to East Atlanta where he served out his long tenure as Principle Piccolo in the Atlanta Symphony Orchestra (ASO).
In Atlanta, Carl became a respected and revered musician, traveling during the summers for stints with orchestras and classical music groups across the country. He appeared at Carnegie Hall with our symphony and nationally on NPR Performance Today in recital. The solo parts for Piccolo are few but they are distinctive. One of my favorite memories was to hear "The Stars and Stripes Forever" broadcast from the ASO's July 4 Concert and know that the bright chirping Piccolo solo in the tune was my neighbor. Occasionally attending concerts at Symphony Hall gave me peculiar satisfaction knowing that my neighborhood was represented up on stage by Carl. A little after our family dinner time during the concert season, we might see Carl dressed in his white tie and tails as he dashed off to play Mahler or Bartok for an appreciative city.
Carl added to the uniqueness of East Atlanta during his 32 years here. On a summer's evening, you might hear the pert sound of flute or piccolo as it floated on the air, lifting the entire block. Sometimes it was Carl practicing for a performance, our chance to hear for free what others had to pay for. Sometimes it would be one of his many students over the years. Those kids will be Carl's legacy. There are young musicians in orchestras and concert halls across the globe who got their training in East Atlanta.
Ken Meltzer's interview in "Encore Atlanta" quotes Carl as saying, "I equate playing the piccolo with what it would be like to surf a huge wave." Carl was serious about his music, but for him it was about the experience of playing it and of hearing it. In that same way, he loved roller coasters and would travel on pilgrimages with John to visit various coasters for the experience of the ride. From his performances, to his politics and social concern, and in his profession, Carl Hall was quiet and kind but always steadfast in his attempt to make our ride worthwhile.
---
Historic Oakland Foundation Halloween Tours Win Georgia Historical Society Award
By Pam Henman
On November 9, the Georgia Historical Society (GHS) recognized Historic Oakland Foundation (HOF) with an award honoring the organization's historic programming event, Capturing the Spirit of Oakland Halloween Tours.
During a private ceremony at historic Oakland Cemetery, GHS presented HOF with the Roger K. Warlick Local History Achievement Award. The awards recognize GHS affiliate chapters that demonstrate outstanding achievement in the field of public history across four categories: programs, exhibits, archival excellence, and media projects.
Offered during two weekends in October, HOF's Capturing the Spirit of Oakland Halloween Tours are an Atlanta tradition and the only opportunity for visitors to experience the city's oldest public cemetery after dark. Now in its 11th year, the tours present a rotating cast of characters who — through historical re-enactments — bring to life the stories of a few Oakland residents.
"It is a tremendous honor to be recognized by Georgia's premiere historic preservation institution," said Mary Woodlan, director of special events at HOF. "We share this win with all of the staff, volunteers, attendees, sponsors, and supporters who help make Capturing the Spirit of Oakland possible."
During the most recent Capturing the Spirit tours, HOF raised more than $7,500 to help restore the final resting place of a trailblazing African-American woman, Dr. Beatrice Thompson, and her sister Estella Henderson. Dr. Thompson graduated from medical school in 1901 before setting up a practice in Athens, Georgia — a rare accomplishment at the time for a woman, much less a woman of color. During her lifetime Dr. Thompson championed fellow entrepreneurs and invested in Athens' first African-American-owned pharmacy. Dr. Thompson's sister is buried next to her and was similarly accomplished. Estella Henderson was a lawyer and professor at Atlanta's Morris Brown College.
HOF saw an unprecedented outpouring of support for Dr. Thompson and Mrs. Henderson. In 2015, visitors donated more than $2,400 to erect a headstone for William Jasper "The Goat Man" Franklin, and in 2013, more than $2,000 was raised for madam Abbie Howard to get a headstone. Any overage not used for repairing the Thompson lot will be used to further the restoration of the African-American Grounds, one of HOF's large-scale restoration projects in 2017.
In 2015, HOF was named GHS Affiliate Chapter of the Year for its exceptional work in the field of public history. Past Warlick award recipients include: the Bulloch County Historical Society, the Cherokee County Historical Society, and Historic Augusta, Inc.
---
East Atlanta Security Patrol Is Here to Help
By Myron Polster
For those not familiar with the service, the East Atlanta Security Patrol (EASP) is available to all East Atlanta neighbors. The EASP is an effort to enhance public safety in East Atlanta. Off-duty, Zone Six police officers are hired to perform additional patrols within Beat 612, which is the police designation for the East Atlanta community.
The EASP also functions as an advocate for the community, so they encourage you to contact them with concerns in your neighborhood about lighting, drug sales, rude or indifferent behavior by officers, slow police response times, and any other public safety issue that adversely affects the quality of life in the Village.
All residents and businesses are encouraged to call at 404-954-1568 to report suspicious activity, whether that be an alarm going off, a suspicious sales person, someone knocking at your door after dark, or any other situation that requires a police response. You do NOT need to be a member to call the EASP. However, it is recommended that you call 911 first, before calling the local security patrol. The EASP patrols our community based on available funding, so it is not 24/7 patrolling.
There are three-month, six-month, or one-year memberships available. Both residents and businesses must be located within the city of Atlanta to become a member. The amount of time that the officers patrol is determined by the level of financial support from the community; more memberships and donations mean more patrol hours.
Contact the EASP at to become a member or to get more information.
---
EAV Farmers Market Coming to a Close for the Season
By Carlen Hultgren
The last day of the East Atlanta Village Farmers Market (EAVFM) for this season is Thursday, December 22. And while the market will close for a few months, the farmers are still producing local and fresh food throughout the winter. You will be able to find sustainably grown vegetables like carrots, winter greens, sweet potatoes, dairy, meats, eggs, and freshly baked local breads all winter long.
During the month of December, the EAVFM will include craft artists and vintage vendors for your gift-giving needs. Please visit the EAVFM at the winter location at The Midway Pub parking lot, 552 Flat Shoals Avenue (across the street from the summer location in East Atlanta Village), every Thursday from 4:00pm to 8:00pm.